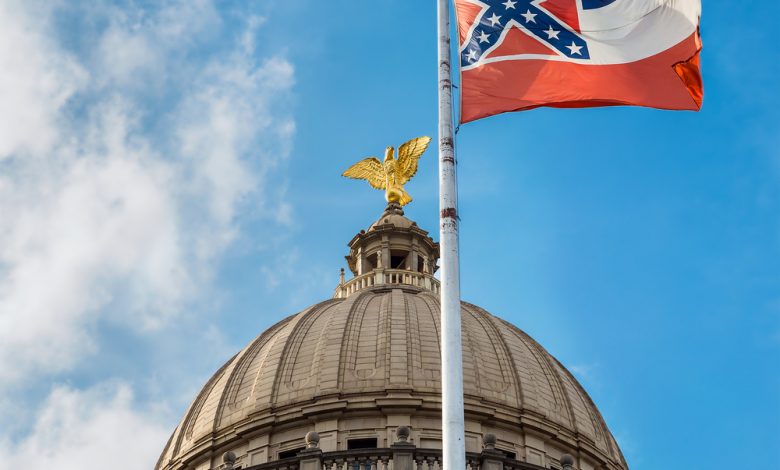 Mississippi's state House and Senate voted Sunday on creating a new flag for the state after removing a Confederate battle emblem – a red field topped by a blue X with 13 white stars, due to its racist connotations. 
Mississippi To Have a New Flag
The bill was passed 91-23 by the House, and 37-14 later in the Senate, with Republican Gov. Tate Reeves announcing that as soon as he signs the bill, the state flag will lose its official status. The legislation says that a new flag will have to be designed by a commission, without the Confederate symbol, and with the words "In God We Trust". 
The new flag design will appear on the Nov. 3 ballot, with it only becoming the state flag it a majority accepts it – if it doesn't, a new one will be made by the commission in charge, following the same guidelines. 
Protests against racial inequality, police brutality, and other similar issues exploded in the nation after the death of George Floyd on May 25, leading to many Confederate statues being taken down, flags being banned and states changing or considering to change certain policies. Many have been fighting to change the flag in Mississippi for a long time, although due to the recent tension, dynamics in the state have changed quite a bit. 
The original state flag design was made in 1894, by Mississippi Legislature white supremacists enraged by the political power that African Americans gained after the Civil War. Democratic Sen. David Jordan, an African-American, has been pushing for decades to change Mississippi's flag. Now, in 2020, the movement gained the necessary bipartisan support. 
Many politicians have said that people should get the chance to vote on a new design in a statewide election, which doesn't exclude those in support of the Confederate-themed flag.