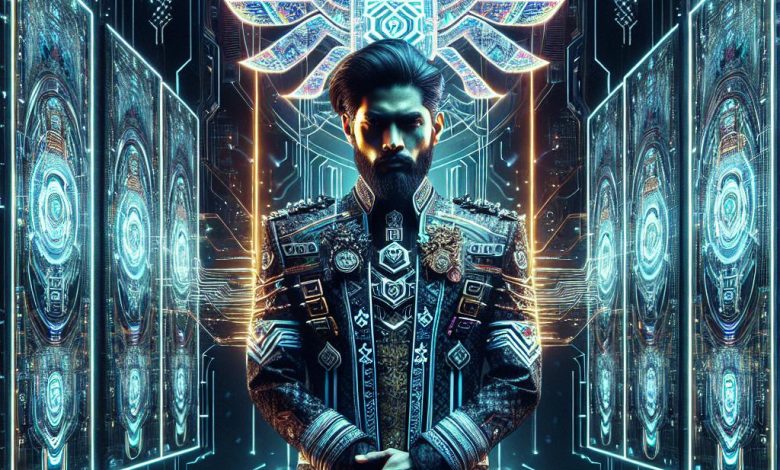 Incident and its Impact
Major U.S. mortgage firm, Mr. Cooper, has disclosed that the prolonged service outages customers have been facing since Oct. 31 are due to a cyberattack. The attack was alarming enough for the firm to take immediate action, shutting down its various systems to limit the spread of the attack. Consequently, it resulted in an ongoing disruption of its services, effectively locking several customers out of their accounts. Restoration of automated phone systems and the firm's website is underway, though there has been no definitive timeline provided for the same.
Cyberattack on Mr. Cooper
In an attempt to contain and mitigate the effects of the attack, Mr. Cooper chose to take down its various systems. While this swift action has likely helped in reducing the spread of the cyberattack, the investigation regarding the extent of the attack and any potential data compromise remains ongoing. During this unsettling period, the firm has reassured its over 4.1 million customers that there would be no penalties or negative credit reporting for delayed payments as a result of the operational disruptions caused by the attack.
Service disruptions due to shutdown of compromised systems
Mr. Cooper's quick decision to shutdown the possibly compromised systems has led to an ongoing service disruption. With the outage now in its second week, several customers find themselves unable to access their accounts. In the face of this situation, the company has plans to send out notices to the affected customers over the next few weeks.
Restoration of automated phone systems and website
In a commitment to recovering from this cyber attack and reducing the inconvenience caused to the customers, Mr. Cooper is working towards restoring all shutdown systems. The rehabilitation of the automated phone systems and the company website is a key part of this effort. The firm has also made a statement that this incident is not expected to cause any significant impact on its business, operations or financials despite its scale.
Data Compromised
Upon further investigation, Mr. Cooper confirmed a significant data breach following the cyberattack. The data of numerous customers has possibly been exposed, raising alarm and broadening the scope of the inquiry. While the precise nature of the exposed data remains uncertain, early indications suggest potential compromise of personally identifiable information (PII).
Investigation revealing customer data exposure
The Lyon Firm has taken it upon themselves to investigate the data breach at Mr. Cooper, representing the data theft victims and filing class action claims on their behalf. The investigation into the October 31 cyberattack is currently ongoing, and more information is expected to be revealed soon. This breach has emphasized the importance of protecting personal privacy, especially in the wake of rising cybercrime incidences.
Nature of exposed data unknown
Despite the confirmation of the data breach, the specifics regarding the nature of exposed data remain unknown. The extent of the breach is still under review, and the firm is yet to clarify the details of any compromised customer data. The nature, quantity and sensitivity of the exposed data are key areas of focus in the ongoing investigation.
Indications of potentially compromised personally identifiable information (PII)
While details of exactly what customer data has been impacted remain unclear, initial indications suggest that personally identifiable information (PII) may have been compromised. As a mortgage and loan company, Mr. Cooper possesses a range of personal and financial customer data, the exposure of which could lead to serious privacy violations and potential misuses. Thus, the firm's immediate priority is moving towards finding and notifying possibly affected customers, and initiating remedial measures to ensure no further data is exposed.
Measures and Advice for Customers
In response to the cyberattack and subsequent data breach, Mr. Cooper has outlined several measures to mitigate the impact on its customers and provide guidance on prudent steps to protect their personal and financial information. These measures include notifying affected customers, offering complimentary credit monitoring services, and advising their clients to keep a close eye on their financial accounts and regularly update their passwords.
Plans to notify affected customers
Mr. Cooper intends to keep transparency and customer trust at the forefront, hence they have plans to reach out to the affected customers in the forthcoming weeks. It's a crucial step to ensure that customers are informed and can take precautionary measures to protect their information and finances.
Provision of complimentary credit monitoring services
While credit monitoring services are generally offered at an extra charge by credit monitoring companies, Mr. Cooper is looking to provision these services complimentary to affected customers. It will enable clients to frequently check their score, monitor for any changes to their credit report, and be instantly alerted should any unusual activity be detected, thereby offering customers peace of mind in these uncertain times.
Advice to monitor financial accounts and credit reports
In light of the incident, it is advised that customers vigilantly monitor their bank and other financial accounts for potential irregularities or fraudulent activity. Regular checks on automatic payments, especially those used for loan and debt repayments, will ensure they're being processed on time and help avoid any late fees. Customers are also encouraged to regularly review their credit reports for any unfamiliar activity, and promptly report any discrepancies to the credit bureaus.
Recommendation to frequently update passwords with complexity
Another crucial recommendation is for customers to ensure their accounts remain secure by frequently updating their passwords, adding complexity to them. It includes making use of uppercase and lowercase letters, numbers, and symbols. It regulates access to personal accounts, ensuring increased security and making it harder for potential threat actors to gain unauthorized access.
Reassurances from Mr. Cooper
Despite the ongoing challenge of dealing with the cyberattack, Mr. Cooper has been focused on maintaining a high level of customer assurance. The firm, with its public statements and plans, aims to assure all its customers that their loan terms, rates, and fees remain untouched and that they would not face any late fees or penalties due to the attack or its aftermath.
Loan terms, rates, and fees not impacted
In a filing with federal regulators, Mr. Cooper has emphasized that the recent cyberattack is not expected to have any significant impact on its business, operations, or financials. Thus, customers can be reassured that the terms of their existing loans, inclusive of their rates and associated fees, will not be impacted due to the attack.
Assurance of no late fees or penalties due to the attack
Recognizing the potential for transactional delays due to the service outage, Mr. Cooper has proactively reassured all customers that they will not face any penalties or negative credit reporting as a result of any delays they may experience. This assurance applies to all of its more than 4.1 million customers, offering them peace of mind during these distressing times.