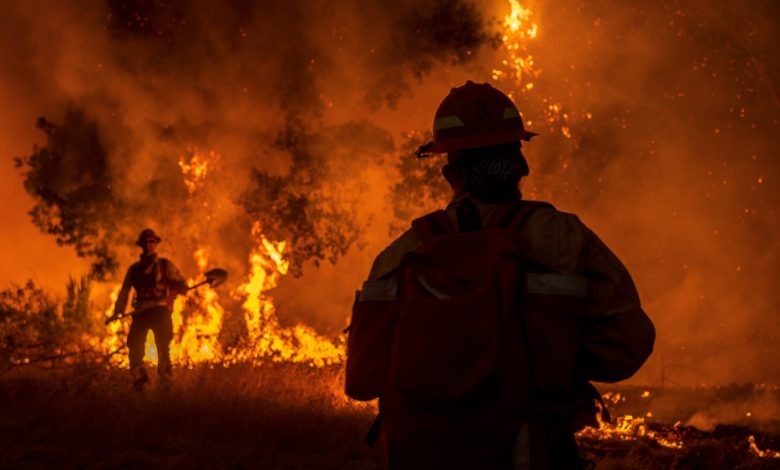 A wildfire in Napa County spanned over 1500 acres this past weekend, forcing the evacuation of a hospital and hundreds of homes.
Fire brigades were fighting hard to douse flames threatening neighborhoods and vineyards at the northern end of Napa Valley and surrounding hillsides, about 75 miles north of San Francisco.
The so-called Glass Fire broke out before dawn near Calistoga and raced toward the adjacent communities of Deer Park and St. Helena, and the flames spread within a mile of the Adventist Health St. Helena Hospital.
The hospital spokeswoman Linda Williams told Reuters that all 55 patients of the hospital were safely evacuated by ambulance and helicopter over the course of about five hours.
Williams added that although smoke shrouded the facility, the skies above were clear enough for helicopters' airlift efforts.
That was the second wildfire-related evacuation of the hospital in a month after a massive cluster of lightning-sparked blazes swept several counties north of the San Francisco Bay region in August.
On Sunday, authorities ordered about 600 homes evacuated, with residents of 1,400 more warned to be ready to flee at a moment's notice. The notices involved at least 5,000 people.
Tyree Zander, a spokesman for the CalFire department, said that by evening, flames stoked by winds gusting up to 50 mph had scorched about 1,800 acres of grassy rolling hillsides and oak woodlands, with little or no containment.
Zander added that the red flag warning for extreme wildfire risks for Napa Valley would run through Monday morning.
At this point, there were no reports of injuries, and the cause of the fire is being investigated.