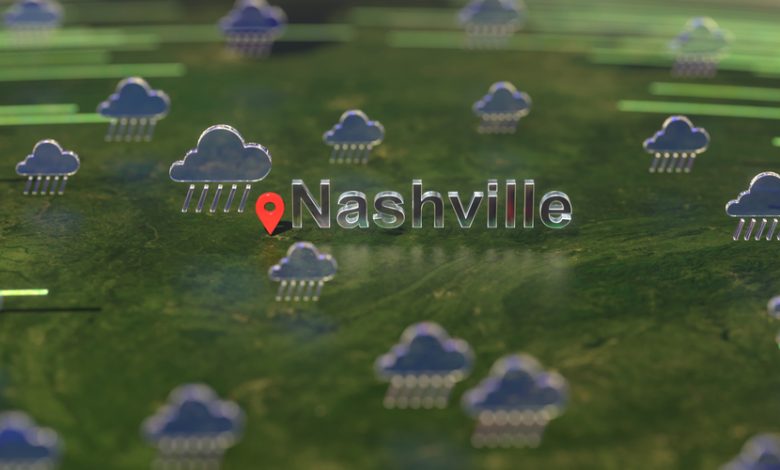 Nashville Mayor John Cooper has signed an executive order, declaring a state of emergency due to deadly flooding that killed at least four people.
There were 251 incidents overnight Saturday, with 71 people being transported to the hospital. 911 dispatchers received 2,429 emergency and 2,789 non-emergency calls.
Four People Lost Their Lives in the Deadly Flooding
The Metro Nashville Police Department announced that an urban search and rescue team recovered the body of a 70-year-old man from a Honda sedan submerged in flooding from a creek next to a Walmart at Harding Place and Nolensville Pike.
A second flooding victim was found at the Nashboro Village golf course. The police believe that Douglas Hammond, 65, was swept away by high water after getting out of a car that ran off the road into a ditch.
Another two flooding victims, a man, 64, and a woman, 46, were found dead close to a homeless camp near Wentworth-Caldwell Park.
The Nashville Fire Department reported that its crews had rescued at least 130 people from buildings and vehicles.
Rutherford County Fire Rescue in Murfreesboro tweeted that, as of at 9:30 a.m. CDT, firefighters and sheriff's deputies were rescuing people trapped in their homes.
In Williamson County, at least 34 people had to be rescued, with over 50 roads being closed and eight homes being struck by lightning.
The City of Bentwood reports that more than 50 people had been rescued after Little Harpeth River overflowed its banks. As hotels were booked up, eight people and a dog stayed overnight at Brentwood City Hall.
Private and Public Infrastructures Damaged in the Flood
According to the National Weather Service report, Doppler radar shows that parts of middle Tennessee picked up over 9 inches of rain in the deluge.
A bridge was washed out in Mt. Juliet about 20 miles to the east of Nashville.
A section of Interstate 40 was temporarily shut down due to high water that stranded a vehicle and its driver. Tennessee Highway Patrol reports that the driver escaped to safety.
Fifteen people were rescued at the City View Apartments in south Nashville after waist-deep water flooded and compromised the building's lower level.
"Crews found that a building structure had been compromised due to a mudslide," said Fire Department spokesperson Kendra Loney.
Tornado Reports
The deadly flooding is from the same storm system that led to 15 tornado reports in the South late Saturday.
Tornadoes were reported in parts of eastern Arkansas and Texas, as well as northern Mississippi and western Tennessee.
Radar showed possible twin tornadoes in middle Tennessee, one near Linden and the other just east of Lexington.
Henderson County Sheriff Brian Duke told reporters that a tornado damaged two houses in Middlefork, with one house being destroyed.