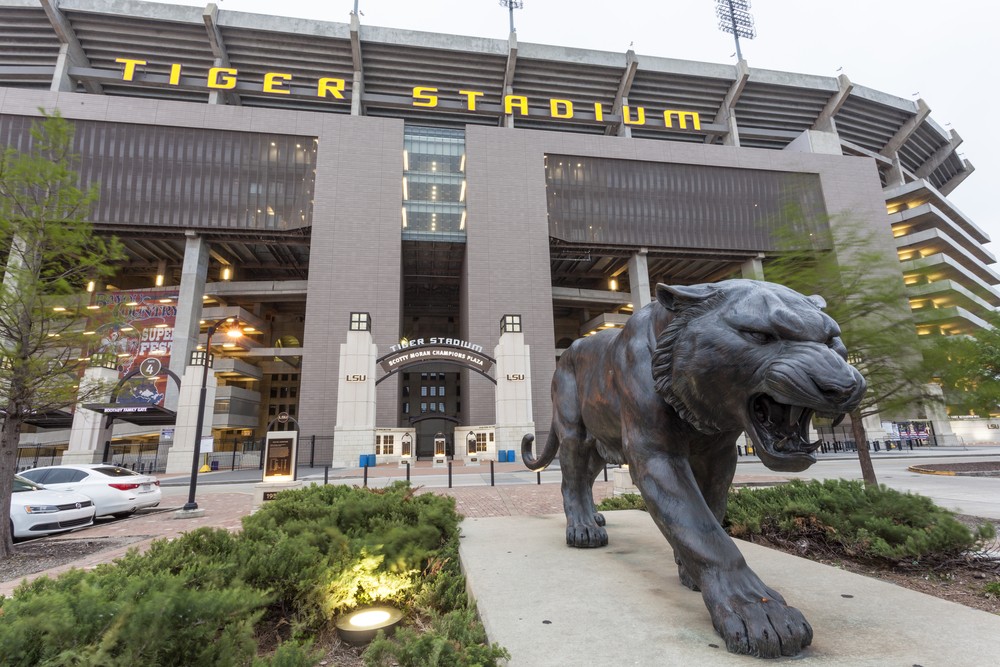 America
National Champs LSU Honored at White House
LSU Tigers stopped by the White House on Friday, receiving honors from the president after an extraordinary championship season.
A Flawless Run
Just a few days ago, the LSU Tigers capped off the national championship season in the Mercedes-Benz Superdome with a perfect 15-0. Beating Clemson 42-25, the Tigers took their first title in more than a decade.
"Your football program has inspired countless fans across the country," Trump told the Tigers.
The President attended the Monday game and despite some lackluster welcomes at other events like the 2019 World Series, Trump was greeted and cheered quite enthusiastically by the crowd in New Orleans. While talking to the team, Trump also addressed impeachment:
"It's been there a long time, a lot of presidents, some good, some not so good. But you got a good one now! Even though they're trying to impeach the son of a b----! Can you believe that? Got the greatest economy we ever had. … We got the greatest military, we rebuilt it we took out those terrorists like your football team would have taken out those terrorists, right? We're doing good," - President Trump
The Tigers had quite an eventful year, with some scandals and tragedies befalling the team and close relatives, such as the case of offensive coordinator Steve Ensminger's daughter-in-law Carley McCord's death:
"And it's not just for what you've done on the football field. In the face of heartbreaking tragedy you've rallied together behind offensive coordinator Steve Ensminger," Trump said.
Head coach Ed Orgeron had nothing but praise for his players when he had the chance to say some words, saying that they "set out with a plan, last year Jan. 17 that you were going to win the National Championship," and praising their dedication and work towards achieving the goal, as well as his pride in the team for doing so.
Quarterback Joe Burrow also took the time to say some words that many athletes should perhaps consider when it comes to White House visits and the politics in sports over the recent years:
"I don't care if you're Republican, Democrat, don't care about politics at all, that was an awesome experience for everybody," he said.