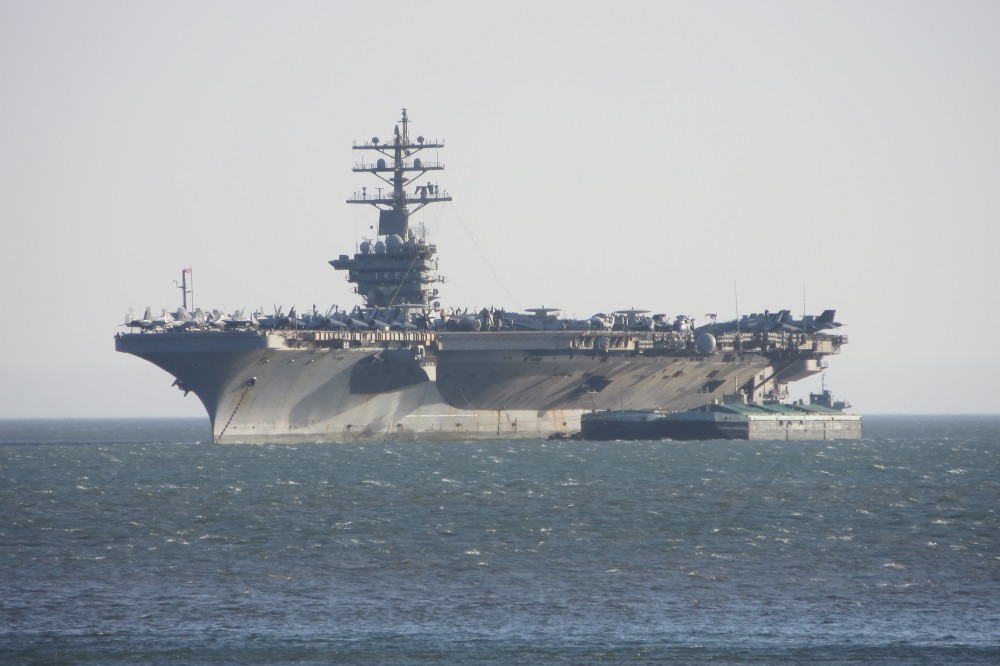 Navy Captain Brett Crozier was dismissed from his post after breaking the chain of command to save his crew members from the spreading coronavirus. 
Plea for Help Ends With a Firing 
The aircraft carrier USS Theodore Roosevelt, currently docked in Guam, had to part ways with Captain Crozier as he was fired four days after sending a plea for help to the US Navy. The reason for the urgent letter was the spread of coronavirus infections on the carrier, which Crozier was looking to minimize by calling for an evacuation and isolating the crew. 
The letter sent by Crozier was published in the San Francisco Chronicle, and per Acting Navy Secretary Thomas Modly, created "panic" on the carrier due to the way it was broadly sent out. Modly added that the captain had "exercised extremely poor judgment." 
"We are not at war, and therefore cannot allow a single Sailor to perish as a result of this pandemic unnecessarily," Crozier wrote in his request. 
Despite acknowledging that Crozier broke the chain of command, Democrats leading the House Armed Services Committee blasted Modly for dismissing the captain. 
Social media showed a big send-off for the captain, who was successful in his mission to get help despite his firing. Videos showed Crozier walking down the gangway of the carrier, saluting the ship and saying his goodbyes to his former crew. 
"The GOAT [Greatest Of All Time], the man for the people," can be heard being said by a crew member in the videos, with loud ovations and chants for Captain Crozier. 
So far, only about a quarter of the near 5,000 member crew have been tested, with only 93 confirmed cases of COVID-19, although roughly around 1,000 sailors have been evacuated from the vessel.