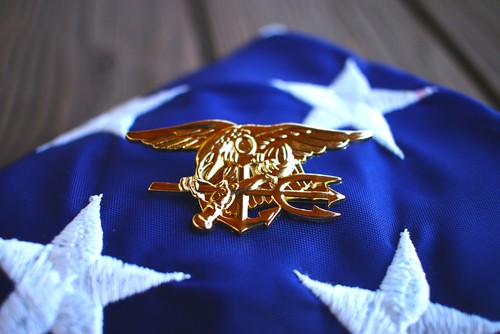 America
Navy Seal Controversy Leads to New Navy Secretary
Navy Secretary Richard Spencer was fired after a clash between his and President Trump's views on the Gallagher case.
New Secretary After Disagreement on Navy Controversy
Defense Secretary Mark Esper relieved former Navy Secretary Spencer from his position after several clashes regarding the Gallagher case, as well as the loss of confidence and trust after a proposed deal by Spencer on how to deal with the case without Esper's knowledge.
Navy Chief Petty Officer Edward Gallagher's case was to be reviewed by a Navy SEAL board, which would serve to determine whether or not he should keep his rank, or even remain in the elite force. Trump and Spencer had quite different views on the case, with Trump posting several tweets about it, saying he would not allow the SEAL member to be stripped of his Trident Pin.
Losing "trust and confidence," in Spencer came after Defense Secretary Esper found out that Spencer had proposed a deal to the White House, allowing Gallagher to retire in his current rank and without losing his Trident Pin, which designates him as a SEAL.
"I was not pleased with the way that Navy Seal Eddie Gallagher's trial was handled by the Navy," Trump wrote on Twitter.
"Likewise, large cost overruns from past administration's contracting procedures were not addressed to my satisfaction. Therefore, Secretary of the Navy Richard Spencer's services have been terminated by Secretary of Defense Mark Esper. I thank Richard for his service & commitment," the president added.
After Spencer's firing, President Trump announced that the nominee for new Secretary of the Navy will be Ambassador to Norway Kenneth Braithwaite, who Trump said is "a man of great achievement and success," and was looking forward to seeing him assume the position.