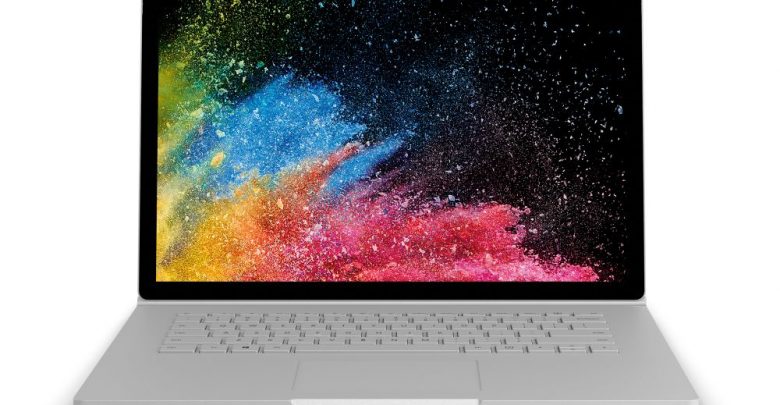 The Microsoft Surface Book 2 is still an impressive piece of tech, but it's somewhat outdated now – given it was released in 2017. The original configuration of the Surface Book 2 came with a dual-core 7th generation Intel Core i5 processor, while other models on the market had the far more powerful quad-core 8th generation Core-i7 processors. Microsoft recently announced that they were going to launch an all new model of the Surface Book 2; this time with an 8th generation Core i5. Amazingly, for a short time at least, the new model will cost about as much as the old one.
When the Surface Book 2 was released, only the base model released with the previous dual-core generation processors and they had an integrated graphics card. These were more expensive models that had quad-core 8th generation Intel Core i7 chips and their own dedicated graphics. They were available in sizes between 13.5 inches and 15 inches and they were advanced for their time.
Now there's a brand new model on the Microsoft Store. You now have the option of ordering yourself a 13.5-inch Surface Book 2 made with a quad-core 8th generation Intel Core i5. It hasn't replaced the base model yet, which is still available, but who knows if this will change in time.
Pricing is going to be a big factor here. In terms of price for the Surface Book 2, the cheapest version of this advanced model is around $1,500. For this price you will get 8 GB of RAM for your Surface Book 2, as well as integrated graphics and 256 GB of internal storage.
The cheapest version of the Surface Book with the old 7th generation Core i5 is $1150. This model comes with 8GB of RAM and 128GB of internal storage, along with an integrated graphics card. If you wanted one that matches the 8th generation model (with 8GB of RAM and 256GB of storage) then it would normally cost $1,500. It's currently on sale for just $1,300 though, so don't be afraid to grab the savings.
Some things have changed since the original Surface Book 2 was released. The old 7th generation chipset was the base model back then, and it came with a price tag of $1,500. Microsoft later released one with less storage space at a cheaper price point, which was similar to what they did with other Surface PCs.
Even now, the Surface Book 2 is a pretty great machine. The tech is a little outdated now, but this upgraded version fixes most of the problems people might have had with it. The new Surface Book 2 model is faster, better and – for now at least – no more expensive. One thing to note about this new model being launched is that the prospect of a Surface 3 just got a little further away. Then again, it's not like one is as necessary now the Surface Book 2 got a new upgrade.