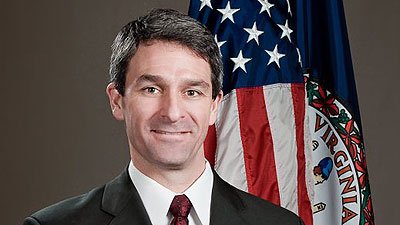 Headline
Trending
Reports: Trump may appoint "Immigration Czar"
With controversial new border security measures being considered by the Trump administration, the Associated Press is reporting that the creation of a new executive level position may be announced shortly.
Two potential candidates for rumored post are Former Kansas Secretary of State Kris Kobach and former Virginia Attorney General Ken Cuccinelli. Both men are seen as hawkish on immigration, and both are considered far-right conservatives. The sources who spoke to The Associated Press, did so on the condition of anonymity.
Trump has recently ramped up his rhetoric on "closing the southern border" if Mexico does not completely halt illegal immigration into the US. The issue of illegal immigration was a central theme of the 2016 presidential election, and was the underlying cause of the historic 2018-2019 government shutdown.
Trump has voiced his displeasure regarding the Democrats obstructing his ability to do more to curb illegal immigration, which he has often called an "invasion" and cause to attempt to declare State of Emergency. Arrests at the southern border have grown and and border agents are projected to make more than 100,000 arrests or denials of entry in April.
Also rumored to be a potential candidate is Thomas Homan, former acting ICE director, according to one of the sources familiar with the situation.