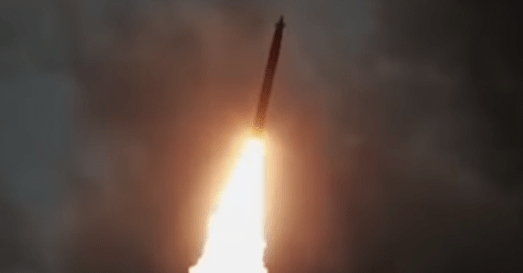 A standstill in negotiations between the U.S. and North Korea ever since February has seen the North making more and more weapons tests, increasing their bargaining potential as they "patiently wait" for a new agreement.
A day after South Korean and Japanese militaries said that projectiles were launched from near North Korea's capital, the Korean Central News Agency came out with a description of the new tests that held place.
A "successful" test, that verified the "perfection" of the system is what was said of the new rocket artillery system, which was in fact the third test-firing of this new multiple rocket launcher that is said to destroy targets in surprise attacks and most certainly boost North Korea's weaponry by a significant amount.
Short ballistic missiles and underwater-launched ballistic missiles have also been tested in recent months, advancing the country's power in both a military sense and a bargaining sense for future agreements with the U.S.
The launches also brought statements from North Korean officials, who are growing impatient and tired of the standstill in negotiations, however, leader Kim Jong Un did set a deadline at the end of this year for a deal to be prepared by the U.S. and potentially signed, seeking sanctions and pressure relief in return for disarmament steps.
There were talks going on earlier this month in Sweden, however they did not end well, with North Koreans describing them as "sickening" and showing America to have an "old stance and attitude," according to North Korean officials.