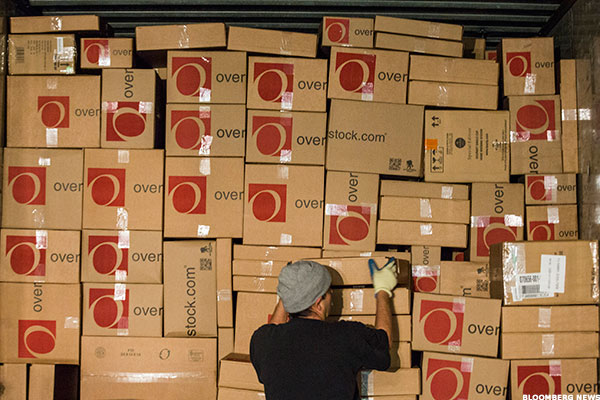 Online retailer Overstock saw more than a 17% increase on its stocks after Hong Kong-based private equity firm GSR Capital pledged to invest over $375 million on Overstock. The investment stemmed from the financial firm's interest in Overstock's blockchain division tZERO. tZERO is a subsidiary of Overstock that focuses on the development of blockchain technology for its alternative trading system(ATS).

According to a report by Forbes, GSR Capital confirmed the upcoming investment on Overstock and tZERO. GSR Capitol will invest $270 million in tZERO and purchase $30 million worth of tZERO security tokens. Furthermore, it will buy $104.55 million in Overstock shares. This will give GSR Captial an 18% stake of tZERO and a 10% stake of Overstock. If the deal goes through, it could very well become the most substantial single investment on blockchain technology.
"The tokenization of securities has the potential to disrupt global capital markets responsible for moving hundreds of trillions of dollars. Together with our partners, we will globalize our blockchain-based platform, bringing more efficiency, liquidity, and trust to capital markets."

-Saum Noursalehi, CEO of tZERO
While the blockchain is usually associated with cryptocurrencies, the technology has a wide range of applications. At its core, the blockchain is an accounting system that uses a distributed ledger to keep track of transactions. The financial industry can benefit from blockchain technology in many ways. One of them is reducing the cost and time of transactions by cutting off intermediaries, such as banks or exchanges, to validate the purchase and sale of currencies and securities. Blockchain technology also offers a level of transparency and protection given that the ledger is distributed in a peer-to-peer network.