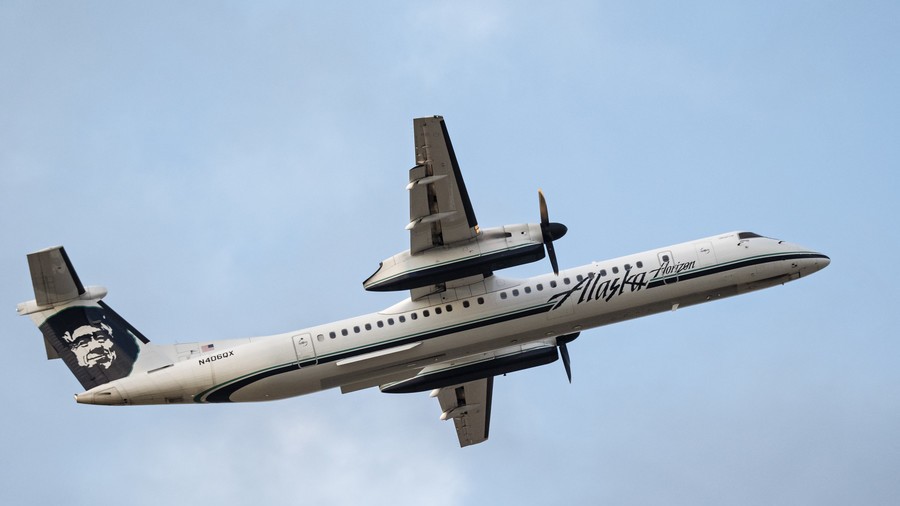 America
Suicidal Plane Jacker Believed to be Dead
A hijacked Alaska Airlines Horizon Air turboprop plane took off from Sea-Tac International Airport and crashed into a small island in the Puget Sound after its suicidal pilot was chased by military jets that were quickly scrambled to intercept the aircraft.

The crash was believed to be caused by the 29-year-old man, "doing stunts in air or lack of flying skills," according to the Pierce County Sheriff's Department. The pilot was not immediately identified.



Video has surfaced showing the Horizon Air Q400 doing various dangerous maneuvers on the Puget Sound. There was no one aboard the plane besides the hijacker. Authorities initially claimed the man was an employee of Alaska Airlines who worked as a mechanic, but it was later confirmed that he is actually a ground service agent employed by Horizon.

F-15 aircraft took off out of Portland, Oregon, and were in the air "within a few minutes" in a effort to follow and potentially bring down the airplane in an effort to keep "people on the ground safe."

The sheriff's department will be conducting a background investigation on hijacker who is a Pierce County resident.

The hijacking took place at about 8 p.m. Alaska Airlines said the aircraft was in a "maintenance position" at the time and not scheduled for any immediate flights. Horizon Air is part of Alaska Air Group and flies shorter/communter routes throughout the western United States.