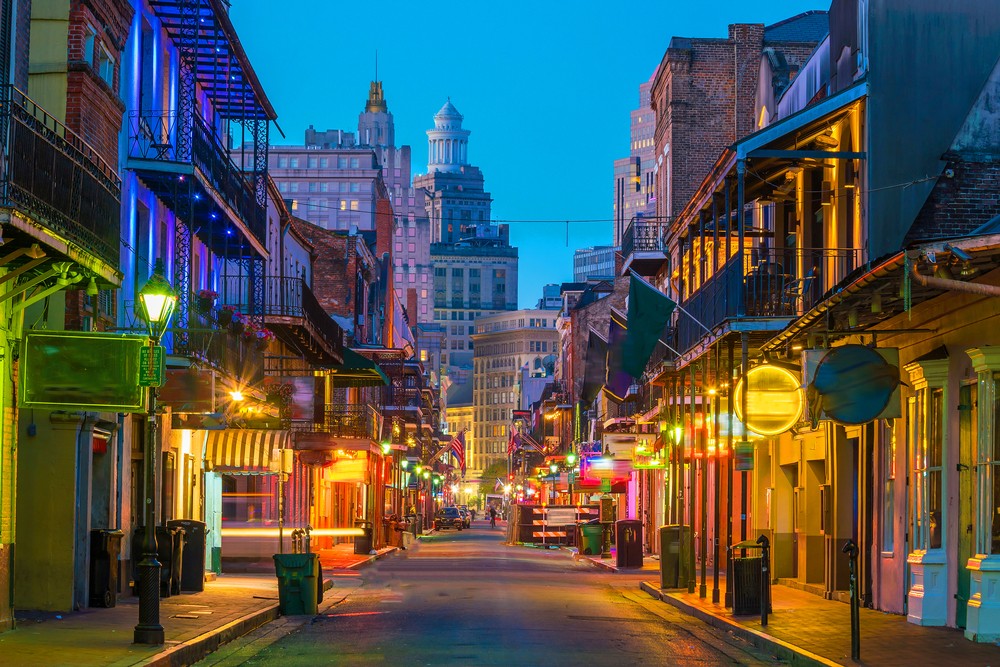 America
Party's Over: Cops Shut Down Bourbon Street
New Orleans' Bourbon Street now has a bedtime to be enforced by local police officers in order to contain the spread of coronavirus.
No Late Night Bourbons on Bourbon Street
Video footage popped up on Twitter of New Orleans' law enforcement sending partiers back home, while large groups still gather around the iconic bars and restaurants at Bourbon Street.
"By order of the governor and the mayor, large groups of people are prohibited from congregating together," an officer was informing the crowds of people by loudspeaker, adding that their actions are "jeopardizing public health," and redirecting them back to their homes or hotels.
The footage appeared just a few hours before New Orleans Mayor LaToya Cantrell announced bars' and restaurants' new 9 p.m. bedtimes, with the "last call" at bars being midnight the day of the announcement.
Cantrell added that tour groups will also be limited to seven people, saying that practice would "save lives," as coronavirus cases in New Orleans are increasing and the local authority wants to contain it and limit the spread as much as possible so that the death toll doesn't escalate.