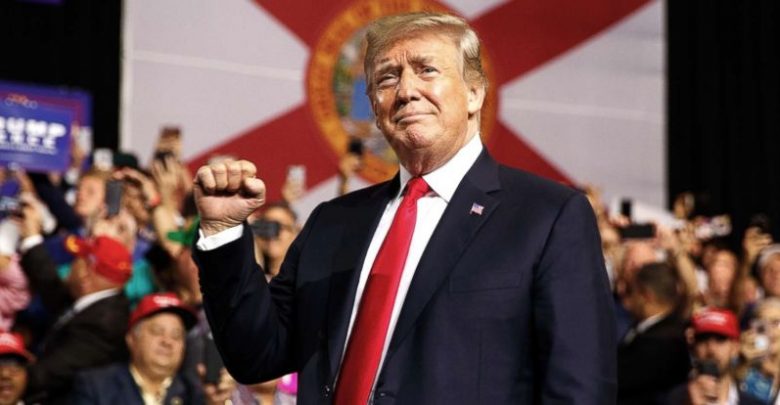 Politics
President Trump Pledges $448 Million in Hurricane Relief During Florida Rally
President Donald Trump recently held a campaign rally in Panama City Beach, California. During the rally, the president took the time to pledge millions of dollars in relief funds.
The President promised to give $448 million in HUD disaster recovery funds to Florida, in order to help Floridians rebuild their state – and lives – following the Category 5 Hurricane Michael, which struck the state last October. When talking about the repairs, Trump said the federal government would cover 90% of the cost in many circumstances.
Trump promised that the Florida crowd would get their money no matter what. He spent the rally – which lasted almost an hour and a half – touching on several topics. He spoke of the latest news, including the vote to hold Attorney General William Barr in contempt, and criticized the Democrats.
The rally was the fourth such rally held by the Trump campaign this year. More rallies are expected from all sides as the country gears up for the 2020 presidential election.  
Trump was also criticized yesterday for his claim that Puerto Rico had received over 90 billion in disaster relief. The claim was debated on RT America's News. Views. Hughes., by Editorial Director of Reactionary Times Julio Rivera and former Georgia State Representative LaDawn Jones.