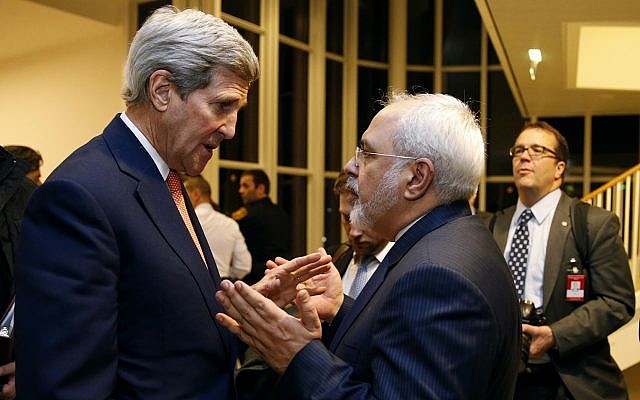 President Trump told a group of reporters at the White House on Thursday, that he feels that former Secretary of State and failed presidential candidate John Kerry should be prosecuted in connection to his communications with the Iranian government.
"You know John Kerry speaks to them a lot, and John Kerry tells them not to call. That's a violation of the Logan Act, and frankly he should be prosecuted on that," Trump told the reporters.
A 2018 meeting between Kerry and Iranian Foreign Minister Javad Zarif at the beginning of 2018 was referred to by the Boston Globe as "an aggressive yet stealthy" mission to attempt to put pressure on the Trump administration to not decertify former President Barack Obama and Kerry's Iran nuclear deal.
Trump also seemed to express frustration with elements within government who have so far refused to take any action against Kerry for what trump has referred to as a violation of the Logan Act.
"But my people don't want to do anything, only the Democrats do that kind of stuff. If it were the opposite way, they'd prosecute him under the Logan Act," he said.
Trump also signaled his belief that the contact between Kerry and Tehran remains ongoing and accused the former Secy of State of having "many meetings and many phone calls and he's telling them what to do -- that is a total violation of the Logan Act."