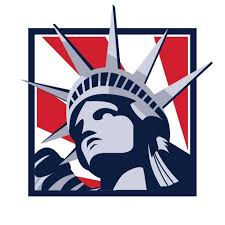 Reactionary Times TV This Week:
On this show we talk about the huge 390-million-euro fine Meta took after an investigation into the company's data collection practices.
What do Nikki Haley, Ron DeSantis, Donald Trump, Bill Barr and John Bolton all have in common? They may all be facing off for the 2024 Republican Presidential Nomination and We'll discuss that with Steve Malzberg and Ashley Munoz.
The House Oversight Committee's investigation into Hunter Biden is heating up, as earlier this week, Kentucky Congressman James Comer called on Vuk Jeremic, Serbia's former minister of foreign affairs from 2007 to 2012 and U.N. General Assembly president from 2012 to 2013, to appear before the House oversight panel to discuss his relationship with Hunter Biden and his work with energy conglomerate CEFC China Energy.
Last Tuesday, Comer sent a letter to Jeremic, requesting he "schedule a transcribed interview with Committee staff and produce certain documents related to CEFC, Hunter Biden, President Joe Biden's brother, James Biden, and their business associates." Comer suggests that Jeremic holds "records and information related to the Biden family's foreign business dealings."
According to the Washington Examiner, in 2017 and 18, Hunter Biden received "at least $5 million in payments from CEFC," as well as a $1 million retainer from CEFC deputy Patrick Ho, whom Hunter would describe as the "f***ing spy chief of China."
And let us never forget that Hunter Biden actually accompanied his father on an official State trip to Beijing in 2013 only to then have his company ink a $1 billion private equity deal with the Chinese government two weeks later.
How can this happen in American? Here to discuss it we welcome David Zere, Host of Breaking Point on Real America's Voice News.
Catch Reactionary Times TV Every Weekend Starting in April!