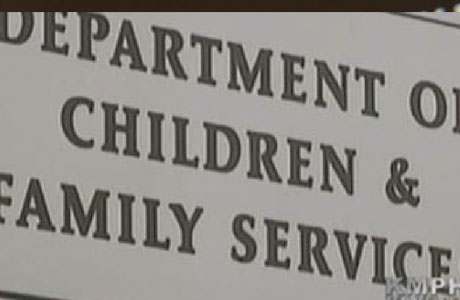 America
Reprehensible: CPS in Illinois SEIZES Children After Parents Legally Opt Out of Vitamin K Shot
After being threatened to have their newborn taken away for choosing not to have a Vitamin K shot administered to their child after birth – several families have already filed lawsuits against Illinois' Department of Children and Family Services and employees at major hospitals.
A situation where a family opted for their fifth child to not receive the shot, led to a baby being seized by doctors for more than 12 hours. Pastor Brian Bougher and his wife Angela have made the choice to not give their child the shot based on religious reasons, firmly stating they are not anti-vaxxers. When the family's story got out, plenty of others were happy to join them in their cause, having suffered similar misconduct.
PJ Media's Megan Fox made a report saying that doctors are often "hired and paid by child protective agencies, who aggressively diagnose accidental injuries as abuse and often accuse mothers of Munchausen syndrome by proxy or narcissistic personality disorder from afar, sometimes without having treated the mother, in order to allow DCFS or other CPS agencies to remove their children."
"Making that kind of determination falls outside the confines of our statutory and professional mission and judgment," the DCFS said a year ago, changing the policy, and at the time revealing that there were 7 cases out of 138, in which families chose for their child to not receive the Vitamin K shot, where potential medical neglect could be found.
Many parents have also rose up and made complaints that the DCFS had harassed them and made threats of putting their children into state care or for adoption.
What were supposed to be joyous moments turned into ones of outrage as part of this illegal policy – something parents will never forget and never get back from them, as said by two families, interviewed by WBBM-TV.