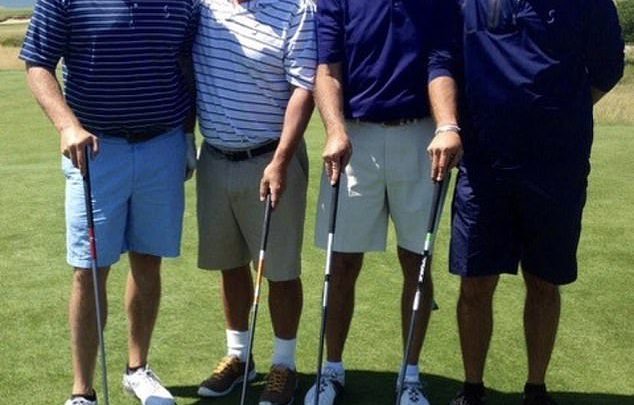 Elections
Ukraine's Top Prosecutor To Investigate Burisma: Is This The End for Biden's Campaign?
Ruslan Ryaboshapka, Ukraine's prosecutor general, has said that his office will be "conducting an audit" of previously closed, fragmented or investigated cases to make sure that their handling was fair and thorough.
"We are now reviewing all the cases which were closed, fragmented or investigated earlier in order to make a decision on cases where illegal procedural decisions were taken," Ruslan said, with the plan being to review 15 cases, including the gas company Burisma Holdings' case, which involves the Bidens.
The Burisma case sees Hunter Biden, son of Joe Biden, a rival to Trump in the 2020 elections, as a member of the board with virtually zero expertise on the matters of the company, which was also investigated by former Ukrainian prosecutor Viktor Shokin. Shokin was forced to drop his investigation on the company after he received word that former Vice President Joe Biden would withhold $1 billion in U.S. aid to Ukraine if Shokin was not dismissed, which would also lead to the case being dropped.
Most of this information came from recent notes obtained by Fox News of interviews that Trump's attorney Rudy Giuliani had conducted with Yuriy Lutsenko and Viktor Shokin, in which it was said that Lutsenko "believes Hunter Biden receives millions of dollars in compensation from Burisma," and Shokin saying that Geoffrey R. Pyatt, current ambassador to Greece, told the prosecutor to handle the investigation "with white gloves."
Biden and Democrats however refuse to acknowledge Giuliani's allegations, stating the involvement was only due to corruption concerns and not tied in any way to Hunter Biden's involvement in Burisma.
While Ryaboshapka is considered "the father of the anti-corruption strategy in Ukraine," some of his peers, while believing that he is an "honest person", are not certain that that is all it takes to deal with corruption in Ukraine.
"Being a good guy is not always enough," one of the sources said.