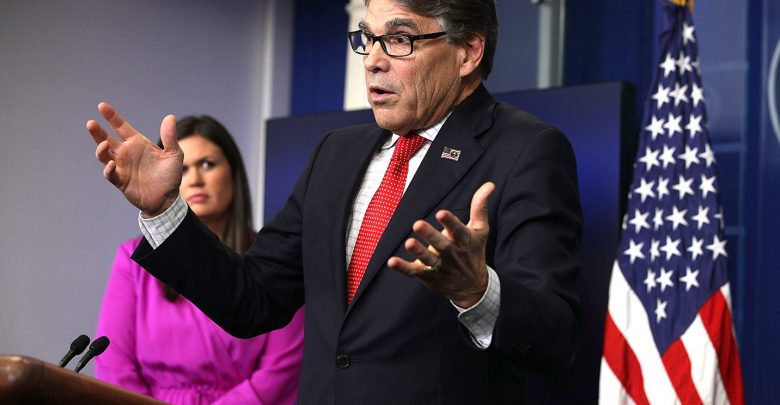 Politics
Rick Perry and Celebrities Get Trolled by Instagram Privacy Hoax
Social media and politicians have become something of an iconic duo in recent years. It's a force for good and evil as politicians use social media to spread their message or, occasionally, make mistakes. For former Governor Rick Perry, it was the latter. The former governor found himself caught up in an Instagram hoax on Tuesday.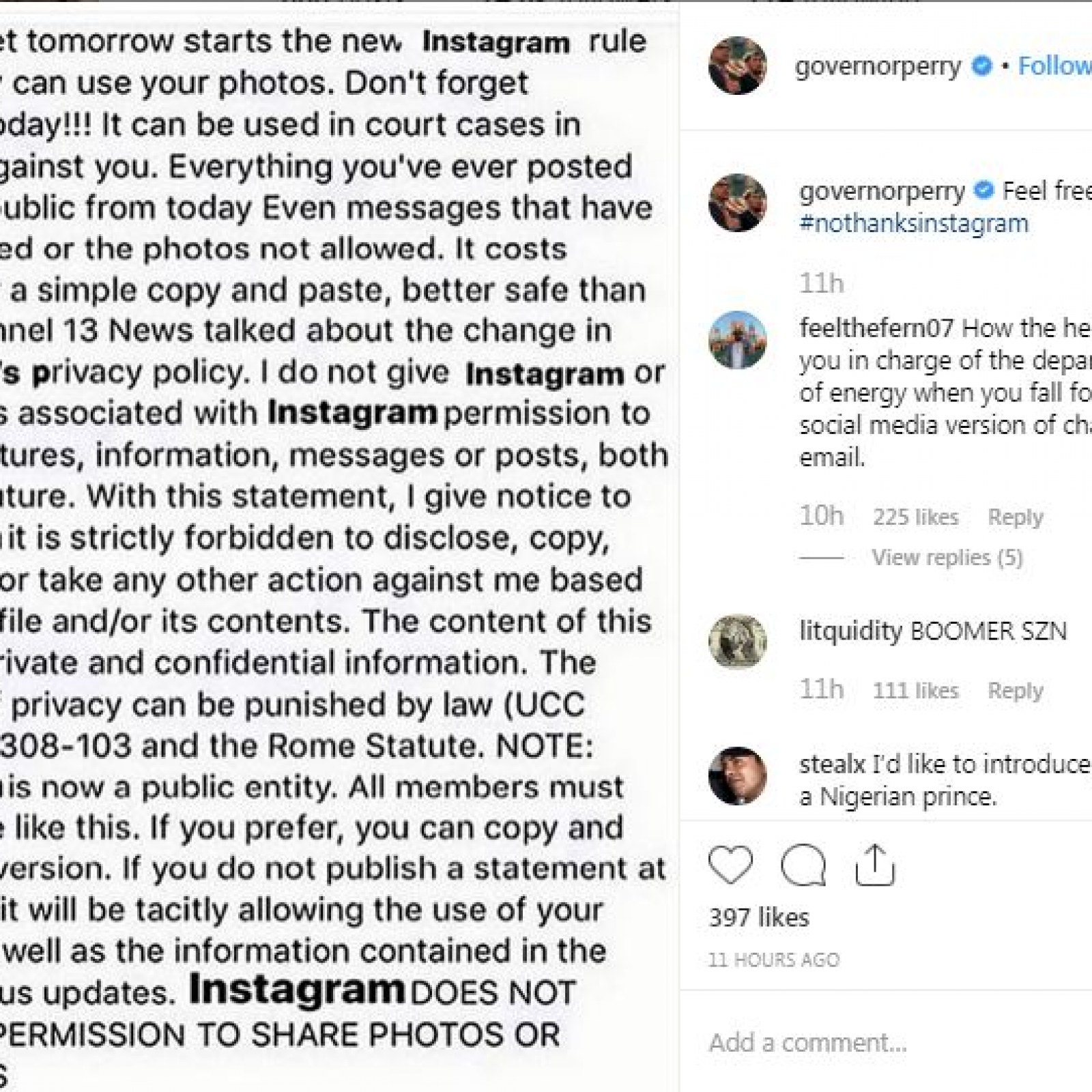 Perry – now the U.S Energy Secretary – posted a screenshot of a memo on Instagram. The notice claimed Instagram were changing their privacy policy to allow them to release all photographs publicly and use them as they want, including "in court cases in litigation against you."
The memo claims that "everything you've ever posted becomes public from today. Even messages that have been deleted or not allowed". It urges people to share the message in order to oppose the change.
It sounds pretty terrifying. There's just one problem; it's not true at all. Instagram has been quick to deny that such a policy change is happening. They say the whole thing is just a hoax. That hasn't stopped it from spreading to other social media platforms though, and it hasn't stopped celebrities and Rick Perry from making fools of themselves for believing it.
The head of Instagram – Adam Mosseri – went so far as to write an Instagram story in which he clarified things. "Heads up! If you're seeing a meme claiming Instagram is changing its rules tomorrow, it's not true." He said.
Needless to say, Perry was not a fan of the proposed changes. He shared the memo, which ends with the line "Instagram DOES NOT AVE MY PERMISSION TO SHARE PHOTOS OR MESSAGES" with the hashtag #NoThanksInstagram.
After getting some blow back for falling for the hoax, Perry took things on the chin and poked fun at himself. He sent out a tweet saying that "I give Instagram the express right to publish, distribute and/or sell any or all of my digital content posted to the account @governorperry as they see fit." Before listing off the content he usually posts to his account, including "George Straight lyrics," "Pictures of dachshunds," and "Pies baked and possibly eaten in or near Round Top, TX."
For his part, Rick Perry isn't the only figure to have fallen for the hoax. Actresses like Debra Messing and Julia Roberts, as well as musicians Pink and Usher, have also shared the memo.