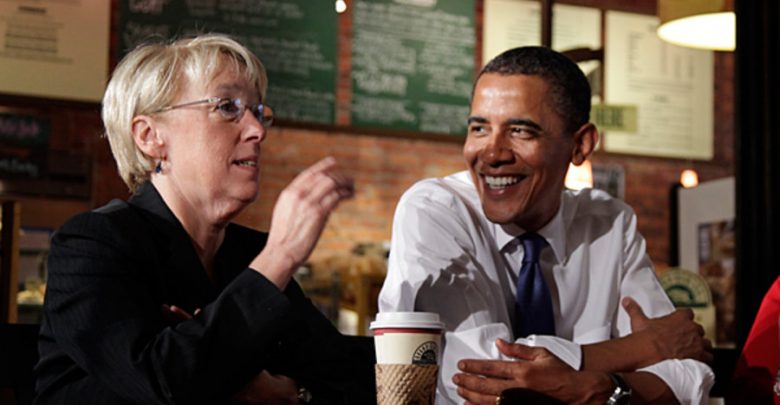 Sen. Patty Murray (D-WA) strikes again! The champion of big-government centric bi-partisan-ism (emphasis on the ism) has resurfaced to disturb the natural order of the healthcare services industry.
Far be it for members of Congress, who "passed it, to find out what was in it" on former President Barack Obama's signature comprehensive healthcare reform plan that according to a report from the Heritage Foundation led to "the number of small businesses offering healthcare benefits to their workers to drop by 24 percent between 2012 and 2016 while leading premiums for individual coverage to more than doubled between 2013 and 2017," to actually sit this one out for the good of humanity.
Except this time, instead of enlisting former House Speaker and welcome/door mat to Democratic leadership Paul Ryan (R-WI) who infamously co-authored the Bipartisan Budget Act of 2013, commonly known as the Ryan/Murray Budget, that was criticized by former Congressman Raul Labrador (R-ID) at the time as a "terrible plan" that made "promises to the American people that are false," Murray has found a mark in Sen. Lamar Alexander (R-TN).
Murray and Alexander have now introduced the ominously titled "Lower Health Care Costs Act." Ominous because, like the so-called "Affordable Healthcare Act" before it, the likelihood of it actually meeting the goals of its stated intent is poor. The bill looks to amend Section 2719A(b) of the Public Health Service Act regarding what it referred to as "surprise billing" as a result of "emergency care."
The Senate Health, Education, Labor and Pensions Committee (HELP) recently voted 20-3 to advance the legislation, which seeks to tackle surprise medical billing and also includes a laughable provision sponsored by Senate Majority Leader Mitch McConnell (R-KY) and Sen. Tim Kaine (D-VA) that would raise the minimum age for buying tobacco products 18 to 21. The provision suggests that the young men and women of America that risk their lives on a daily basis defending our country and carry the responsibility of helping to elect our country's leadership cannot be entrusted with the right to use tobacco responsibly.
This bill is a step in the wrong direction for several reasons. First off, what the HELP Committee and Energy and Commerce Committees (E and C) are proposing with this type of legislation are price controls in the commercial marketplace. That would be tantamount to unprecedented government intervention in the private healthcare and other markets. Once precedent is set in healthcare, it opens the proverbial "Pandora's Box" towards infiltration of all industries.
The reality is, if the HELP and E and C committees have their way on this very important issue and set price controls in the private commercial health marketplace, instead looking to find ways to roll back the failed policies of the Obama administration, we will be taking one more major step towards a Bernie Sanders like Medicare for All scenario. The fact that any Republican could possibly support this is a sad commentary on the slow march of the mainstream right towards the scourge of modern progressivism beginning in a key sector of the economy.
Since this proposal bans balance billing for hospital-based providers and says that patients only must pay their in-network cost-sharing when they are out of network, it severely inhibits the ability of doctors to receive fair compensation for services rendered.
This "price setting" model will limit the chargeable costs of out-of-network doctors but may also have a major unintended residual effect on the in-network market. With a statutorily defined price for out-of-network reimbursement, in-network plans have no longer have an incentive to renew contracts with a negotiated price above that out-of-network price. Even worse, we can assume that the median rates would go down every year as the higher reimbursed contracts are canceled or not renewed, Ultimately, this could result in a death spiral for physician reimbursement and create access issues for
patients.
Doctors, who are important to ensuring the continued health, well-being and advancement of our society have endured enough roadblocks to their ability to make the exorbitant cost of their education, malpractice insurance, compliance and other general overhead expenses worth the extraordinary effort they expend in honoring the Hippocratic oath.
Government has done enough to break healthcare. Apparently based on their latest aspirations, Congress will look to continue meddling until the system has collapsed under the weight of its own "well intentioned intervention."