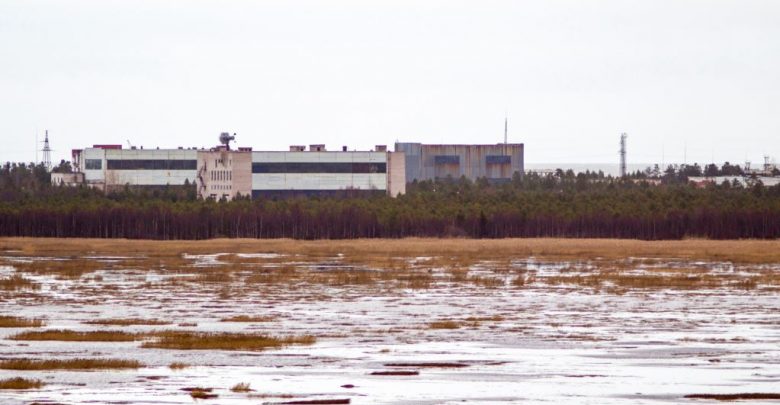 There's been a lot of speculation at home and abroad about the explosion at an offshore military site in Russia. The Russians are infamously tight-lipped about such matters, so there isn't much information to go on in regards to what caused the accident and what the potential effects might be.
Officials at Russian nuclear energy company Rosatom said that five of their scientists lost their lives in an explosion on Thursday when they were testing a "nuclear isotope power source" for rockets.
The accident happened at a platform in the White Sea off Nyonoksa, reportedly causing a radiation spike in Severodvinsk.
Here's everything we know so far about the Russian missile explosion.
Nyonoksa Evacuated or Not?
The nearby small town of Nyonoksa was supposed to be evacuated on Wednesday according to Russian news agency Interfax. The evacuation was later rescinded. Ksenia Yudina, a spokesperson for the Severodvinsk regional administration, said that the evacuation was canceled because military activities that were planned for the site,  which was the reason for the evacuation, were also canceled.
The town of Nyonoksa – which houses some 500 residents – is around 30 miles away from the city of Severodvinsk, which is where the radiation spike was recorded. Severodvinsk has also issued an evacuation order that was later rescinded.
The blast has been confirmed to have killed at least five people, but there has been no official death toll as different Russian officials have issued various statements with conflicting information.
Radiation Increased to 16 Times Above Normal Levels
News agency TASS reports that Severodvinsk experienced radiation levels 4 to 16 times above normal background levels, according to the Russian weather service Rosgidromet.
TASS reported the head of the civil defense department Valentin Magomedov said that Severodvinsk levels was hit by radiation levels at 2 microsieverts per hour, around three times normal background radiation levels.
TASS says that safe exposure to radiation is 0.6 microsieverts per hour, and an x-ray of the human digestive tract is around 3.3 millisieverts per examination.
The local officials in Severodvinsk said the radiation levels went back to normal shortly after the blast, and Russian officials were quick to reassure residents that the region was now safe.
President Trump Gets Involved
President Donald Trump tweeted that the "United States is learning much from the failed mission explosion in Russia. We have similar, though more advanced, technology. The Russian "Skyfall" explosion has people worried about the air around the facility, and far beyond. Not good!" the President said.
While we still don't know much for certain, Nuclear experts believe that the accident happened during tests of a missile that Russian President Vladimir Putin has been talking about since last year, according to Reuters and the New York Times.
Russian officials have reassured the media that the area is safe and that they were working on "small scale" power sources that included "fissile materials," but they declined to comment on the missile that exploded.