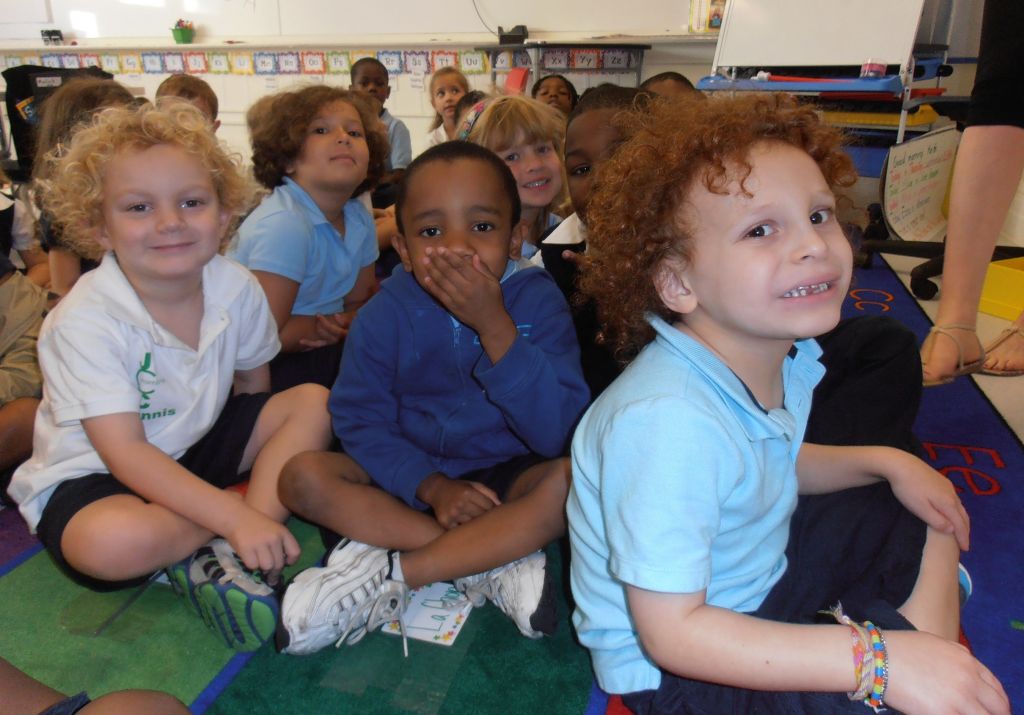 America
School Admissions Make Headlines In NYC and DC
By: Cindy Grosz

It was less than a century ago that Blacks and Jews had more than a history of slavery in common. Both were not welcomed in certain public areas, and both faced horrible prejudice.  Public opinion would leave many thinking that Democratic Party policies were responsible for freeing these groups, advancing a strong bond between them, and opening doors for opportunities of advancement.

Changing the status of current education diversity classroom policies in the New York City public schools and an Executive Order from President Trump will build a stronger, deeper and everlasting bond among Jews, Blacks and other minorities.  And as it turns out, it will come from a conservative, Republican education plan. 

Much of this new connection in New York is a reaction based on racist comments by a progressive school chancellor and a bill that passed the New York Assembly, asserting that race is to play a factor in attending a school. The bill relates to admission to a special high school in the city of New York.  https://www.nysenate.gov/legislation/bills/

Opposition to this potential law in NYCDOE schools is the focus of multiple rallies, debates and events before the next sessions for school openings, government meetings in Albany and elections in September  and November.

The Asian American community has been outspoken in its opposition to the potential new rules. Jews and Blacks have been less visible, but have nothing to gain should these admission tests change.  According to a published 2015 report from New York University's Research Alliance for New York City Schools, admission rules based on criteria other than the SHSAT testing and attendance did not help African American students. In fact, the numbers accepted and success would decrease.  This issue is testing moderate, "Blue-Dog" Democrats within their own party.

The Executive Order by President Trump, signed on July 3rd, reverses race as a factor in attending colleges and universities. The statement out of the White House said that it was abandoning Obama administration policies that called on universities to consider race as a factor in diversifying their campuses, signaling that the administration will champion race-blind admissions standards.

In a joint letter, the Education and Justice Departments announced that they had rescinded seven Obama-era policy guidelines on affirmative action, which, the departments said, "advocate policy preferences and positions beyond the requirements of the Constitution."  The message out of Washington is clear.  The Department of Education wants colleges to consider race as little as possible, or, preferably, not at all, when admitting students."

Talk about opposing policies! But this is one that helps Jews, Blacks, Hispanics, Asians as individuals, as singular groups and as a coalition abandoning failing policies of the past several decades, opposing one and supporting the other.

Working Together




Kevin Jackson: 'Leftists have stolen the initiative and drive from minority students. What a pathetic legacy for Leftists. They've stolen the best qualities from a formerly proud people.'


For three years, I have been working on improving Jewish-Black relations with Kevin Jackson, of The Black Sphere. According to Jackson,

"Schools pretend to do minority students a favor by lowering the standards. A friend of mine who is a cardiologist told me the story of his brother. He failed his first Physics test at Princeton. It was one of three tests, and essentially guaranteed that he would fail Physics that semester. Instead of complaining, my friend's brother asked the professor to tutor him. He further asked the professor that if he aced the next two exams could he get an A in the class. The professor agreed, believing there was no way the young man would ace the next two tests. He did. And he went on teach Physics at Princeton after graduation with honors. That is a story that is a practical impossibility today. Because Leftists have stolen the initiative and drive from minority students. What a pathetic legacy for Leftists. They've stolen the best qualities from a formerly proud people."

Darrell Scott, Pastor and CEO of the National Diversity Coalition for Trump, recently discussed the admissions issues in New York and Washington with me.

Scott voiced his concerns about what is going on in New York while applauding President Trump's actions. "It is a mistake the left makes time and time again, equating underprivileged students and their families with underachievement," Scott said, adding, "By lowering the bar, the New York mayor and school's chancellor disqualify those, including minority students, with the ability to achieve and even overachieve."

Scott points to polluting the entire workforce.  "President Trump's initiative helps all minorities in the workforce. This is proven by the job numbers released monthly.  By 2020, Trump easily has the ability to get 40 percent of the Black vote for rewarding them for diligent work ethics and not penalizing anyone for their race or the color of their skin."

Former football player, best-selling author and outspoken activist Burgess Owens also applauds Trump's actions, while he finds the NYCDOE attempts to diversify classrooms troubling.  "We are known for our rap, our music and our football talents.  We are known for our physical attributes, many of us prefer to be known for our academic attributes," Owens stated, adding, " We didn't ask for affirmative action, and it hasn't helped us.  Personally, I am sick and tired of watching the color of anyone's skin be a significant factor to initial acceptance.  It doesn't help when it is time  to pass tests, graduate, apply for and fulfill meaningful jobs.  Only academic achievement and hard work does."

Proof in point;  By 1905 the Black run, built and envisioned Tuskegee University had produced more self-made millionaires than Harvard, Yale and Princeton "combined"- (Harvard University President Charles W. Eliot)

"A Nation of Freedom, Hope and BIG Dreams is represented by world's most beautiful colors RED, WHITE & BLUE. What an honor and blessing to be called "an American," Owens said.

Why Jews Should Step Up And Work With The Minority Communities

As long as one Jewish taxpayer is funding a public school or private university, it impacts our community.  It helps our yeshiva scholars get fair placements. It helps our Jewish staff teach in the most comfortable learning environments.  When you water down academic achievement, you water down lessons.  Many of these lessons are filled with opinions, prejudice and hate.  It pits one against another, incites riots and violence. also supports more government control and dependency, less school choice and less patriotism.

We must work together for academic achievement and rewards as a united front. We have a chance to rebuild a relationship hurt by democratic, progressive thought and policies.

Education is a nonpartisan issue that needs bipartisan support.

Cindy Grosz can be reached at cindyscorners@gmail.com.