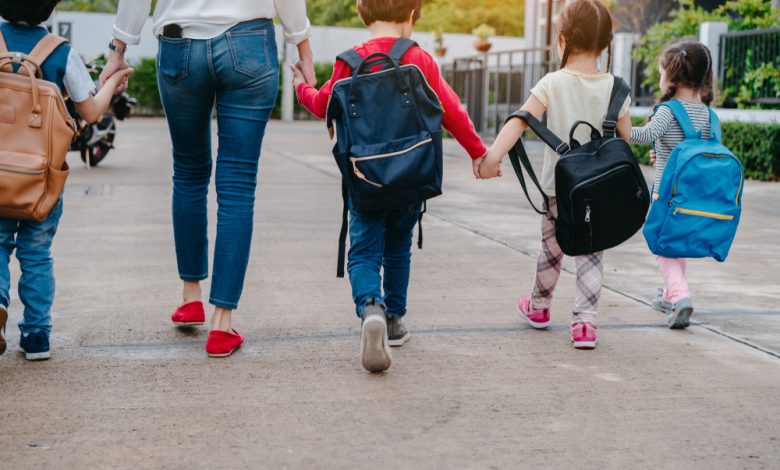 Schools will potentially receive funds in next stimulus bill, as discussions over how to reopen America's schools are currently underway.
America's Schools Are Likely To Be Included in Next Stimulus Bill
The upcoming coronavirus stimulus package will put schooling as a priority, Senate Majority Leader Mitch McConnell said Monday, with Senate Democrats proposing a $430 billion education stabilization plan. It's so far unclear how much Congress is willing to spend, although Democrats previously approved $100 billion for education in the Heroes Act, which is currently stalled.
The next aid package is in the works as Congress is set to resume next week and with it negotiations on the final stimulus bill, which could be roughly $1 trillion as hinted by Sen. McConnell.
President Trump and Education Secretary Betsy DeVos want schools to fully reopen in fall as part of an effort to revive the damaged economy, although the US has recently seen a huge surge of new COVID cases in the South and West.
Debates around how to resume education are also being held, as many are looking towards a hybrid approach – meaning that students will attend on staggered days in order to properly practice social distancing, while Trump wants a full reopening of schools, going as far as threatening to cut funds.
Vice President Mike Pence told governors on Monday that the administration is in "active discussions" with Congress on further funds for education in the upcoming relief bill, noting that some funds from the CARES Act still remain.
Republicans, however, as well as advisers for Trump are dividing on how schools should reopen, as some are urging the president to make a push to reopen schools and spend a huge amount on making sure they are safe.
Many believe that a safe and methodical reopening of schools will kick-start the economy by letting parents fully focus on their jobs.
As for the stimulus package, another round of direct payments to Americans is expected, although McConnell hinted that this time it might be targeting households or individuals who earn less than $40,000 a year.
Democrats and Republicans are still clashing over unemployment benefits, as Republicans oppose extending the $600 weekly payments, while Democrats are calling for an extension on the aid.