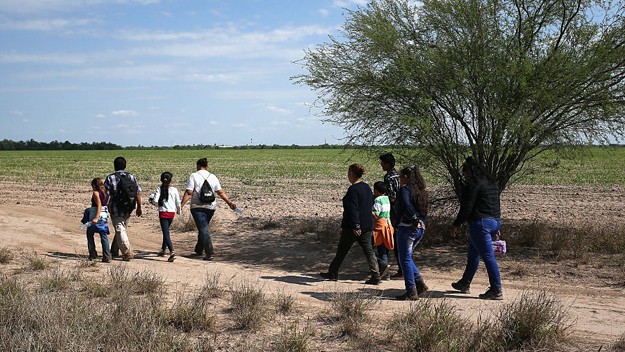 Headline
Should Enablers of Illegal Immigration Face Prison Time?
Cases in Europe and US Spark Debate
Scott Daniel Warren was arrested last year for providing food, water, beds and clean clothes to illegals crossing into Arizona. While he technically broke the law, the question of whether he was deserving of a prison sentence of up to 20 years sparked debate internationally.
"No Más Muertes," an advocacy group seeking an end to the deaths of people crossing the desert area between Mexico and the southwestern United States, sees Warren as a humanitarian. His advocates say he was upholding Christian values and basic morality.
In Europe, a German boat captain named Pia Klemp, 35, could be tried and imprisoned for helping people enter Europe illegally from off the North African coast.
Italian authorities say that she colluded with smugglers to collect migrants at Mediterranean rendezvous points and stage phony rescues at sea.
These matters were debated on RT America's News. Views. Hughes. See the Video Below: