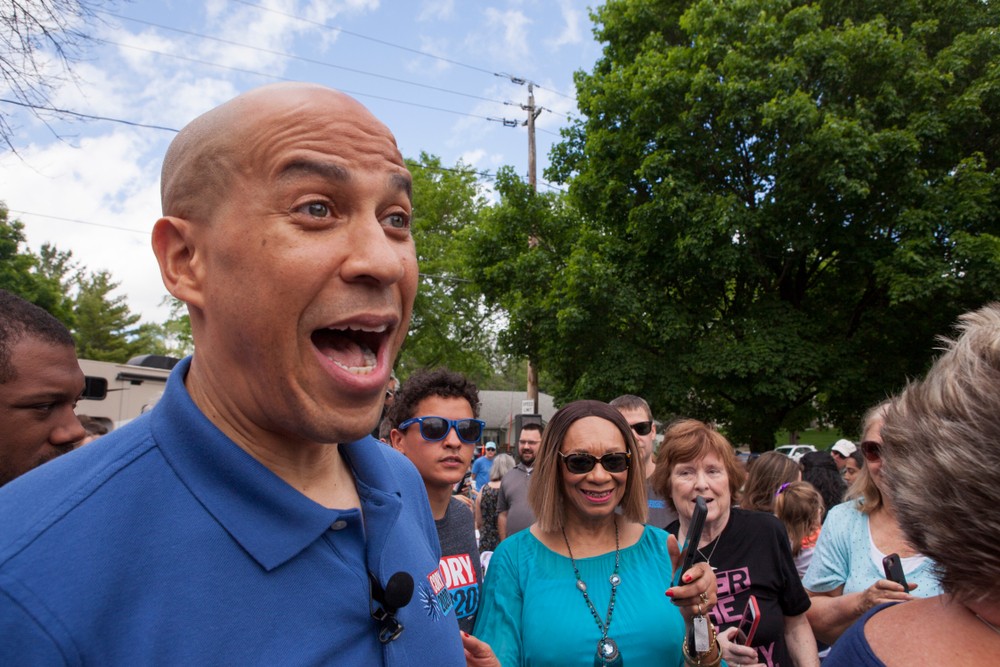 Cory Booker is Out...
Presidential wannabe and NJ Senator Cory Booker has suspended his campaign for the 2020 Democratic Presidential Nomination earlier today. In an email sent to supporters that was obtained by Reactionary Times Booker told his backers: "It's with a full heart that I share this news -- I've made the decision to suspend my campaign for president,"
"It was a difficult decision to make, but I got in this race to win, and I've always said I wouldn't continue if there was no longer a path to victory," Booker continued.
Cory Booker burst onto the national political scene as the Mayor of Newark, NJ, the states most populous city. Over his first couple of years as mayor he gained fame for his antics on social media, including rescuing a dog named Cha-Cha that he learned was left in sub-zero weather. He would also rescue a neighbor that was inside a building he discovered was on fire as he headed home.
Booker ran for Senate in a 2013 special election for a seat vacated as a result of the death of long time NJ Senator Frank Lautenberg. He faced off against former Bogota, NJ, Mayor Steven Lonegan and won a race that turned out to be closer than many anticipated.
Booker had issues raising money and was never considered a front-runner in the race. The question now becomes, who will his supporters now vote for in the primary. According to political strategist Julio Rivera, "Booker's supporters will most likely turn to another North-Eastern Liberal, Elizabeth Warren, who has emerged as a serious front-runner in the Democratic primary."
The field continues to slim down, as former high-profile candidates like Texas' Beto O'Rourke and Julian Castro have joined California's Kamala Harris as ex-Presidential hopefuls.