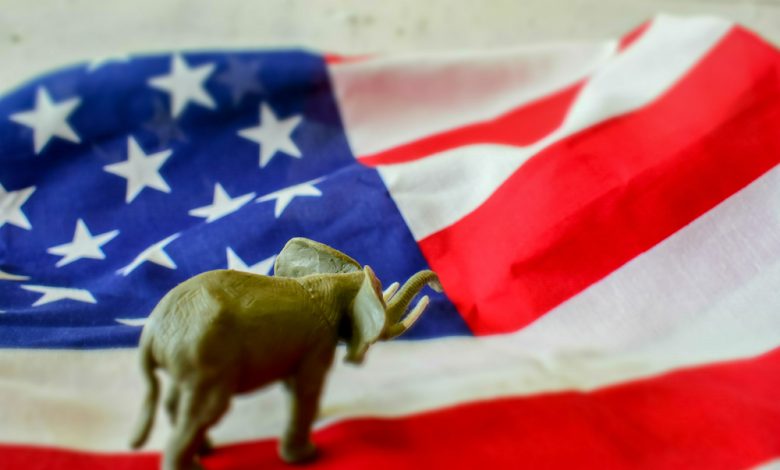 Multiple Republican officials are discussing formally splitting from the GOP in an attempt to create a new party that edges more towards the "center-right" of the political spectrum. While no decision is made yet, the discussions are likely to result in the creation of a division within the GOP.
A New "Center-Right" Party?
 More than 120 current and former elected officials, as well as GOP leaders at the state and national level, discussed the party's future over a Zoom conference call last Friday. Some of the participants in the Zoom call included Evan McMullin, a former chief policy director for the House Republican Conference, as well as former Trump supporters.
McMullin said that while 40% of the participants wanted to form a new party immediately, 43% thought that it would be better if they establish a new faction in the party and work either within the GOP or independently of it.
McMullin and the formal Homeland Security official Miles Taylor acknowledged that the launch of a third party will be quite difficult in a two-party-dominated political system where many third parties failed to establish persistence. 
"We wouldn't have talked about it if we didn't think it was plausible," Taylor added.
Both Taylor and McMullin compared the movement to the Tea Party, whose leaders, despite initially supporting individual candidates, eventually united to support the Republicans.
McMullin said that the new faction will likely support "good Republicans" and independent candidates, including "unifying Democrats" who fight "extremist Republicans," which could potentially include Arizona Democratic Senator Mark Kelly.
There are many members in the GOP who are still devoted to Mr. Trump, with a third of Republicans saying that they will join the Ex-President should he form a new political party.
However, since the January 6 attack on the Capitol, Republicans have experienced a drop in party registration in key battleground states. Although voters who aren't registered with the party can still participate in Republican primaries, it is unclear what effect this voter withdrawal will have on the Party in future races. A Gallup poll from Wednesday revealed that the GOP's approval rating has dropped to 37%, which is six points down since November's 48%.