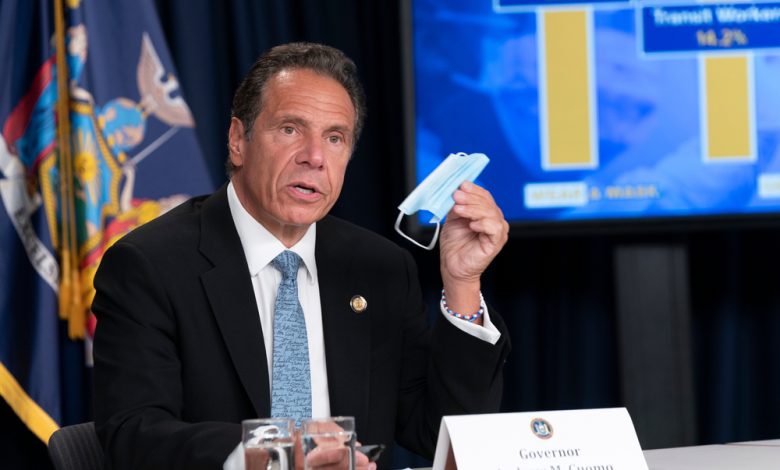 New York Gov. Andrew Cuomo admitted to reporters that his administration had withheld data on COVID-19 deaths at nursing homes. 
The news was first brought to light by Melissa DeRosa, secretary to the governor, during a video conference call with state Democratic leaders when she confessed that the Cuomo administration had rejected a legislative request for the tally in August. DeRose tried to justify the administration's withholdment of data by stating that they did it of fear that their words will be used against them by the Trump-directed DOJ, which, at that time, were investigating the nursing home Coronavirus deaths in New York, New Jersey, Pennsylvania, and Michigan.
"He [then-President Donald Trump] starts tweeting that we killed everyone in nursing homes," DeRosa said, "we were in a position where we weren't sure if what we were going to give to the Department of Justice, or what we give to you guys, what we start saying, was going to be used against us while we weren't sure if there was going to be an investigation."
Senior Cuomo adviser Rich Azzopardy also tried to transfer some of the blame to the Trump administration, which, according to him, was determined to blame the Democratic states for the high COVID deaths.
"We explained that the Trump administration was in the midst of a politically motivated effort to blame Democratic states for COVID deaths," Azzopardy said Thursday evening.
Political Response
The shocking revelations triggered talks of impeachment in the state capital Albany, with Rep. Lee Zeldin, R-N.Y. urging the Department of Justice to open obstruction of justice investigation. Zeldin called Governor Cuomo's nursing home policy "fatally faulty" also adding that the cover-up attempt was "criminal."
"The families of thousands of dead New York seniors deserve accountability and justice for the true consequences of Governor Cuomo's fatally flawed nursing home policy and the continued attempts to cover it up. It's clear what's happening here is criminal," Zeldin said.
State GOP Chairman Nick Langworthy also commented on the situation, accusing Gov. Cuomo of destroying the trust placed in the governor's office by abusing the power he was given. Langworthy also required "[p]rosecution and impeachment discussions must begin right away."
"More than 15,000 seniors died in adult-care facilities, but the governor was clearly more worried about a DOJ investigation and political finger-pointing," state Assemblyman William Barclay told reporters. 
Democratic legislators also condemned the administration's excuses. 
"In a pandemic, when you want the public to trust public health officials, and there is this clear feeling that they're not…being forthcoming with you, that is really hard," state Sen. Rachel May said during the call.