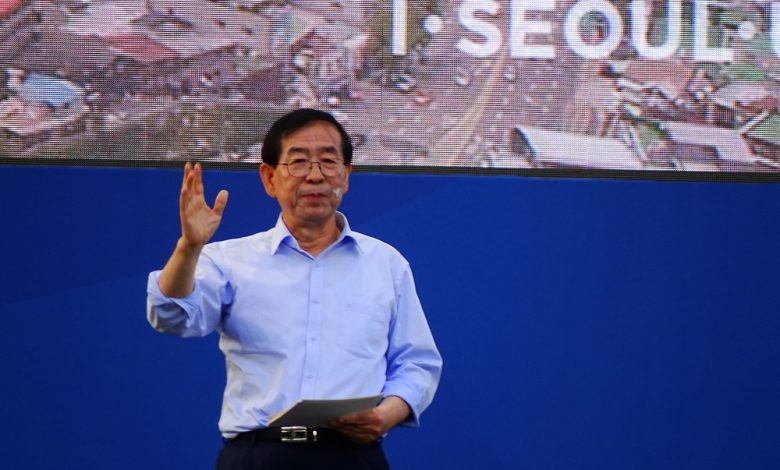 Seoul Mayor Park Won-soon's body was found at Mt. Bugak, in northern Seoul, shortly after midnight with hundreds of police officers dispatched, including drones and sniffer dogs, the city's police agency said. 
Suicide Amid Allegations
Park's death is likely to be suicide, as there were no signs of foul play, nor a cause of death was given by police. The mayor's death comes after one of his former secretaries filed a complaint alleging sexual harassment, leading up to a criminal investigation. 
"I thank everyone who was with me in my lifetime. I am so sorry to my family, to whom I have only caused pain," Park wrote in a note that he left on his desk. 
Moon Mi-ran, a representative of the late mayor's family, stated that further defamation of Park will be responded to with legal action, as many of Seoul's citizens remain shocked over Park's death. 
Park was reported missing by his daughter at 5:17 pm on Thursday, and his body was taken to Seoul National University, where five days of funeral events are expected to begin, despite a petition filed with the Blue House urging for the cancelation of the funeral to give priority to investigating the allegations. 
Park has been known in South Korea as an advocate of women's rights and gender equality, as well as being a key figure in Seoul's coronavirus response, which has been praised around the world as exemplary. The late mayor also played a role in the demonstrations that eventually led to the ousting of former President Park Geun-hye in 2017.