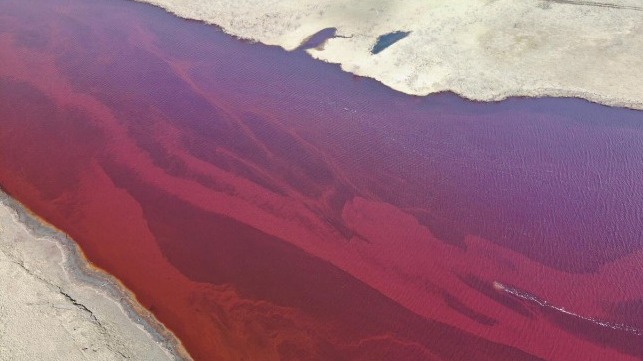 A fuel reservoir collapsed at a power plant, leaking over 20,000 tons of diesel fuel in the Siberian river Ambarnaya. Putin was outraged over the fact that the government and its agencies only found out about the accident days after it had already happened. 
The Biggest Spill Yet, Putin Outraged
Nornickel said in a statement that the subsidiary company had reported the accident in a "timely and proper" way, despite Krasnoyarsk region governor Alexander Uss backing Putin by saying he also learned of "the real situation" on Sunday after more and more information started appearing on social media. 
Putin then declared a national state of emergency, in order to call in more resources for the cleanup of the spill, accompanied by the country's Investigative Committee launching three criminal probes into the accident. 
"Are we going to learn about emergency situations from social media? Are you quite healthy over there?" Putin told NTEK chief Sergei Lipin on TV. 
World Wildlife Fund expert Alexei Knizhnikov said that it was the environmental group that alerted cleanup specialists after receiving confirmation of the diesel spill, saying that it was "difficult for them to cover it up," considering the huge volume. 
Knizhnikov added that diesel fuel is lighter than oil, meaning that it's more likely to evaporate rather than sink, although that's not entirely good news, as it is "more toxic to clean up." Putin was also told by officials that the river, in which the fuel spilled, will be very difficult to clean due to how shallow it is and the remote location. 
Environment Minister Dmitry Kobylkin said he was considering burning the fuel, although that "solution" would be too risky and present too much of a problem, considering the territory.