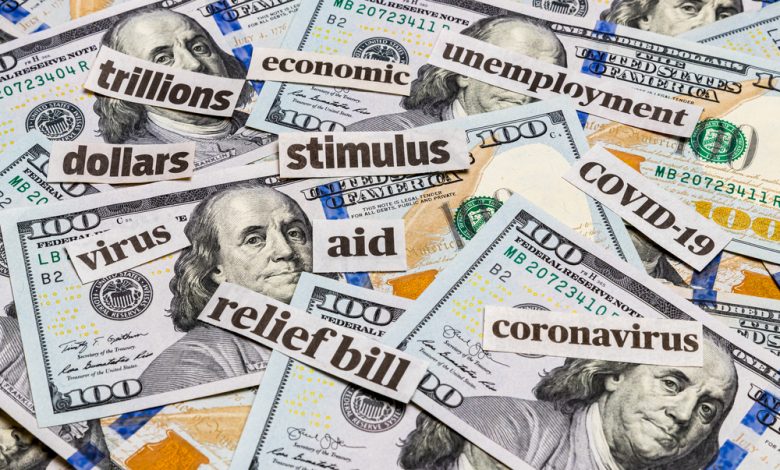 House Democrats on Tuesday unveiled their new coronavirus bill – the HEROES Act, surpassing all others, at more than $3 trillion in new spending, of which a third would go to state, local, and tribal governments.  
The Unlikely Fifth Relief Bill 
The plan also includes another round of $1,200 stimulus checks for most Americans, with the maximum per household being $6,000. The $600 extra in weekly unemployment insurance would be extended through January, as well as pausing student loan payments through September and creating a $175 billion benefit to subsidize rent and mortgage payments for struggling Americans. 
House Speaker Nancy Pelosi announced the package in an address from the Capitol on Tuesday, once again reminding the nation of the pandemic's damage both economically and health-wise. Some $200 billion would also be going to a new Heroes' Fund for essential workers – to guarantee hazard pay for those putting their health and safety at risk during the ongoing pandemic. 
This fifth coronavirus bill, however, is being met with quite a lot of skepticism from many cost-conscious lawmakers, as the US Treasury has already had to borrow $3 trillion to fund the first four packages, despite Treasury Secretary Steven Mnuchin saying that with the current historically low-interest rates, borrowing that much is not uncomfortable. 
Some Republicans, like House GOP Leader Kevin McCarthy, blasted Pelosi for drafting a "liberal wish list," only showing more signs that the $3 trillion bill is unlikely to pass. House Majority Leader Steny Hoyer alerted House members to return to Washington on Friday to vote on the massive coronavirus bill and a separate proposal that would allow lawmakers to work from a distance. 
Republicans, however, want to put a halt to excess spending, instead of looking at payroll tax cuts and protection for businesses from lawsuits, adding that the real economic cure for the country would be reopening businesses and getting Americans back to work.