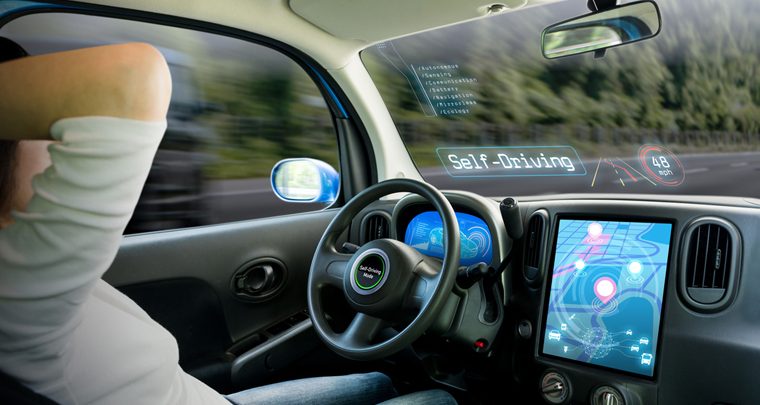 Technology
Which Company Will Win the Race to Autonomous Vehicles?
There was a time when Volkswagen advertised themselves with the slogan "On the road of life there are passengers, and there are drivers. Drivers wanted." These days it's become something more like "drivers optional" with the advancement of driverless vehicles. These autonomous vehicles could save the auto-industry up to $200 billion per year in reduced accidents, injuries, and deaths. It's hardly surprising that so many companies are getting involved with the race. Let's take a look at the different players, and ask which company will win the race to autonomous vehicles.
Uber
Uber is one of the more famous companies vying for driverless cars. They've already tested self-driving cars in Pittsburgh and San Francisco, with plans for more tests. The company received a lot of criticism for their earlier models, but they continually refined the formula and aimed to make the cars better. They haven't reached full autonomy yet – and there are problems with safety regulations – but Uber is a good bet to win the race.
Tesla
Thanks to Tesla Autopilot, every car made by Tesla is able to be at least partially self-driving. The vehicles are mounted with cameras that offer a full 360-degree view of obstacles, allowing the computer in the car to make decisions about what to do next. Tesla is so confident in their Autopilot that they believe it could even drive better than humans. Their goal is to make driving safer, but it's apparent that they are planning on complete autonomy – and may just achieve it.
Volkswagen
Volkswagen might not be the first name that comes to mind when thinking of innovative car brands, but this German automaker is committed to selling a million electric cars by 2025. They are dedicated to making e-mobility one of their core values. This includes developing an autonomous vehicle with its spinoff company Moia. Moia is developing an app that allows users to hail electric cars for ride sharing, and the second phase of the project is to combine Moia with self-driving cars.
Mitsubishi
Mitsubishi has grand ambitions for the 2020 Tokyo Olympics; they want to have a fleet of driverless vehicles ready to transport athletes and fans alike around the city. Engineers from Dynamic Map Planning have already started building 3D maps of the streets to gain in-depth knowledge of the city streets. The company has joined forces with Toyota, Nissan, and more to make their plans a reality.
Google
Google's driverless cars have come a long way, generating over 2 million miles. They completed the first-ever self-driven car ride back in 2015 too. They claim that their technology can spot obstacles from up to 200 yards away and respond accordingly.
Who Will Win?
All of these companies – and more – have some stake in the race. Given the technology on their side and how long they've been in this game, Tesla seems like the clear favorite. Their cars have now reached the point where people are making sex tapes in them while the cars drive themselves. Google and Uber are also close contenders worth keeping an eye on.