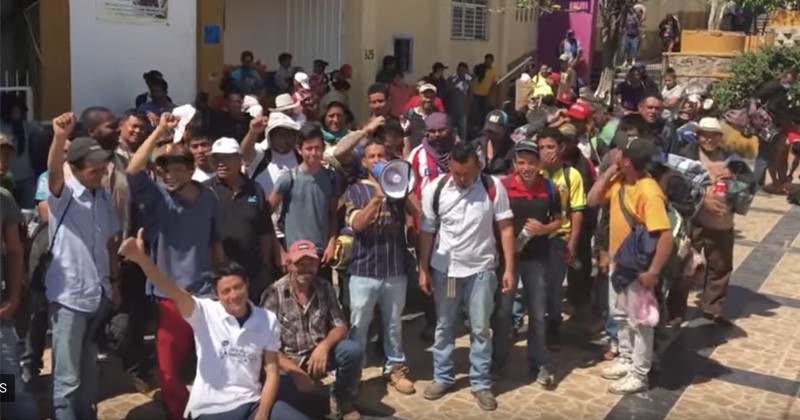 In the continuing effort to fulfill promises made during the 2016 Presidential race, the Trump administration announced an overhaul of the countries asylum system.
New rules, published in the Federal Register, will now require that most migrants entering through America's southern border must first seek asylum via one of the countries they passed through on their way to the United States. In most cases, only if that application is denied would they then be able to apply for asylum in the US.
"Ultimately, today's action will reduce the overwhelming burdens on our domestic system caused by asylum seekers failing to seek urgent protection in the first available country, economic migrants lacking a legitimate fear of persecution, and the transnational criminal organizations, traffickers, and smugglers exploiting our system for profits," Department of Homeland Security Acting Secretary Kevin McAleenan said in a statement.
Many Asylum seekers are thought to be illegitimate families that may either be engaged in Human Trafficking or using children they are not related to in helping achieve approval of asylum status.
Sen. Lindsey Graham (R-SC), told Fox News on Sunday that 30 percent of those who enter America illegally with children are "fake families," and that flaws in the current system allow for the same children come back over and over, while bringing different adults into the country with them.
The news is sure to excite many Trump supporters who have argued that Congress has failed to assist the President in delivering on his pledge to put American citizens first and halt the flow of illegal migration.