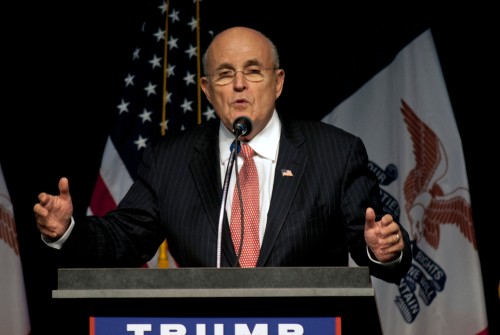 Subpoenas were issued for Rudy Giuliani and Donald McGahn in an effort to expose potential obstruction of justice by Trump and to force the testimonies from top aides of the president.
McGahn, former White House counsel
Several months before the beginning of the impeachment inquiry Democrats launched against Trump, McGahn was a witness in Robert Mueller's investigation, and with a new court ruling he's expected to testify again so Democrats can satisfy their hunger and find out whether any obstruction of justice by Trump occurred.
"The Courts have been clear: the President's insistence that he is above the law is an offense to our Constitution and to every American. Today's District Court decision in the McGahn case is yet another resounding ruling that the administration's claim of 'absolute immunity' from Congress's subpoenas has no basis in the law or our democracy, and must immediately cease. Again and again, the Courts have reaffirmed the Congress's constitutional authority to conduct oversight on behalf of the American people," House Speaker Nancy Pelosi stated, after reports came in that subpoenas can't be disregarded by presidential aides:
"Compulsory appearance by dint of a subpoena is a legal construct, not a political one, and per the Constitution, no one is above the law," the ruling read.
Another Subpoena for Giuliani
Other subpoenas for Giuliani and associates also come in a bunch of potential charges, the Wall Street Journal reported, ranging from conspiracy to defraud the U.S., obstruction of justice and money laundering to making false statements to the federal government.
Igor Fruman and Lev Parnas, associates of Giuliani, allegedly assisted in pressuring Ukraine to investigate the Bidens and their affairs, and earlier in October, they pleaded not guilty to campaign finance violations.
Giuliani has dismissed this as another attempt to undermine him and what he's been working on, just to get rid of him as an obstacle:
"… concerted effort to spread as many lies about me as possible, to destroy my reputation so that I'm not credible when I continue to reveal all of the massive evidence of criminality by the Bidens," he told the Journal.