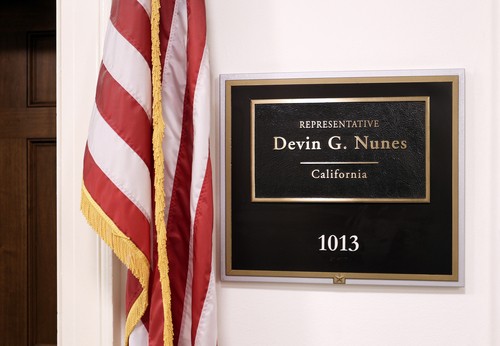 Rep. Devin Nunes, promises to have some "fun" in the future with media outlets CNN and Daily Beast, in the form of a lawsuit, after the media outlets published articles that allege meetings between him and former Ukrainian prosecutor Viktor Shokin, in relation to investigations on the Bidens.
"It should be fun"
"The House Intelligence Committee Republicans, we continue to expose Democrat corruption over and over again. And what always happens is right when we expose them … they go out to kill the messenger." - Congressman Devin Nunes
"So this week – another fake news story. The problem with this week's fake news story is – we actually caught them. And we caught them badly and it also involves criminal activity… We are going to take both CNN and the Daily Beast likely into federal court, right after Thanksgiving and we hope they cooperate," Nunes said on Fox.
The Republican went on to say that "it should be fun" dealing with the whole situation and the media outlets, saying that it was improper to collaborate with someone who has been indicted on a federal crime, referencing Lev Parnas and his lawyers, who were the source for the articles.
Nunes continued, saying that it's "likely" that both CNN and the Daily Beast engaged in criminal activity, and all the facts would present themselves in court.
The Republican did not answer questions about his role, and whether or not the meeting did happen, and said he's "not going to sit here and try to compete against the media that I have no chance of winning… I will win in court."
Congressional records do in fact show that Nunes traveled to Europe from November 30 to December 3, last year, with three of his aides, however, the exact purpose of the trip has not yet been determined, with the only other source of reference being the CNN/Daily Beast articles. The case of Nunes vs the media will likely continue to make headlines, as it progresses, and eventually, the truth will be revealed, but will the process be as "fun" as Nunes is expecting it to be?