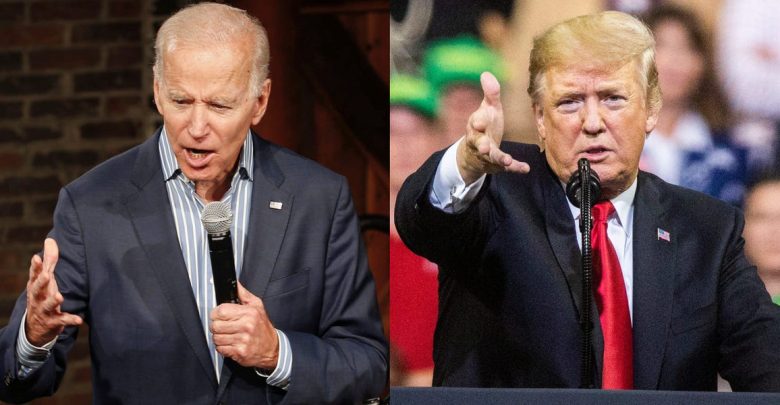 Donald Trump fired off some Donald Trump-like insults at the man seen as potentially his most serious competition for the White House in 2020.
Speaking to reporters ahead an event in Iowa tonight, the President did not only call Biden a 'Dummy,' and a 'loser' that former President Obama took 'off the scrap heap,' he also said:
"I'd rather run against Biden than anybody,"

"I think he's the weakest mentally and I like running against people that are weak mentally."
Biden is already working the early caucus state aggressively. He released an advance text of his speech in which he is extremely critical of President Trump. He specifically targeted Iowa's farmers and manufacturing workforce as potential voters for his cause next year based on the advance text. A short except of the speech reads:
"He (Trump) thinks he's being tough.
Well, it's easy to be tough when someone else is feeling the pain.
How many farmers across this state and across this nation have had to face the prospect of losing their business, of losing their farm because of Trump's tariffs?
How many sleepless nights do you think Trump has had over what he's doing to America's farmers?
Here's the answer: Just as many as he had when he stiffed the construction workers and electricians and plumbers who built his hotels and casinos. Zero.
And how about manufacturing? Trump's tariffs and trade wars are hitting a lot of American manufacturing -- especially the American automobile industry -- Choking it to within an inch of its life."
Biden seems focused on attacking the President in the early part of his campaign, Eventually, the focus will need to shift on his primary opponents, who include Cory Booker, Kamala Harris, Bernie Sanders and many others.
Trump will be delivering remarks on energy and attending a political fundraiser while in Iowa.