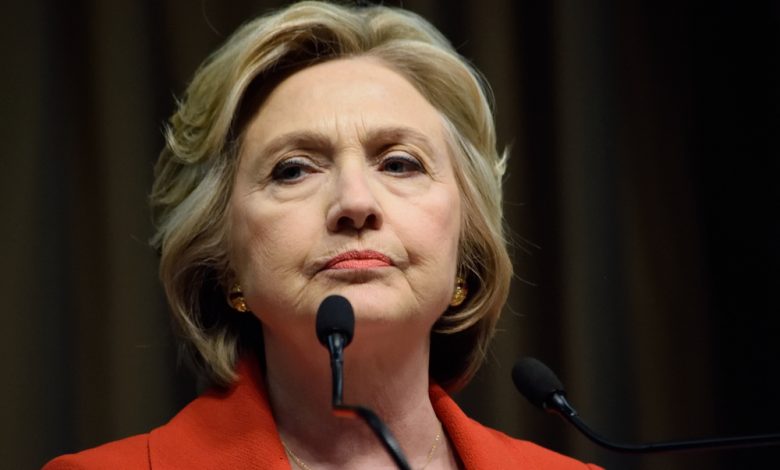 President Trump announced he authorizes the declassification of "any & all documents" connected to the investigation into Hillary Clinton's use of a private email server.
Trump Lifts Veil on Potentially Incriminating Documents
"I have fully authorized the total Declassification of any & all documents pertaining to the single greatest political CRIME in American History, the Russia Hoax. Likewise, the Hillary Clinton Email Scandal. No redactions!" Trump tweeted on Tuesday.
In 2019, Donald Trump authorized Attorney General Bill Barr and some members of the intelligence community to declassify any documents connected to the surveillance campaign against then candidate Trump in 2016. 
At the same time, Republicans on Capitol Hill are criticizing FBI Director Christopher Wray and CIA Director Gina Haspel, accusing them of preventing the declassification of the documents.
Trump's post on Twitter showed up right after the Director of National Intelligence John Ratcliffe declassified documents proving that the former CIA Director John Brennan informed Barack Obama on Hillary Clinton's "plan" to relate Donald Trump to Russia as "a means of distracting the public from her use of a private email server" before the presidential election in 2016.
The declassification of the documents happened after Ratcliffe released new information indicating that in September 2016, US intelligence officials forwarded an investigative referral on Hillary Clinton's "plan concerning Donald Trump and Russian hackers hampering U.S. elections," aimed at distracting the public from her email scandal.
According to Ratcliffe, the intelligence community "does not know the accuracy of this allegation or the text to which the Russian intelligence analysis may reflect exaggeration or fabrication."
Last week, Clinton's spokesperson Nick Merrill, called the allegations "baseless b———t," however, Ratcliffe stated that he was advancing "Russian disinformation."
On Tuesday, a source familiar with the documents said that the allegation was "not disinformation," while another claimed that "this information has been sought by hundreds of congressional requests for legitimate oversight purposes and was withheld for political spite—and the belief that they'd never get caught."
Nevertheless, according to the second source, the Brennan notes are significant because it is "their own words, written and memorialized in real-time."
The investigation referral was sent to Comey and the former Deputy Assistant Director of Counterintelligence Peter Strzok, however, during a hearing before the Senate Judiciary Committee last week, Comey said receiving it didn't "ring any bells."