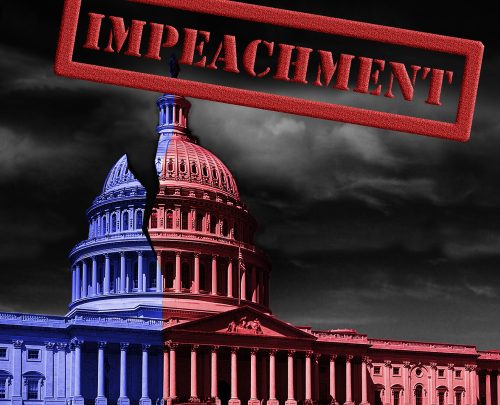 On Tuesday, the House attempted to push the Vice President and Cabinet to remove Donald Trump from his post, considering him a threat to democracy. 
Just ahead of his leaving for Texas, Donald Trump told the press the impeachment is "a really terrible thing that they're doing," which brings "tremendous anger" in the nation, however, he wants "no violence."
The president did not answer the reporters' questions.
The House will discuss the impeachment resolution on Wednesday, and the only charge Donald Trump faces is "incitement of insurrection." 
The accusation came after the Capitol riots last week, which resulted in four deaths and damaged state properties. Following the events, the FBI warned of armed protests in all US states and called for tightened security measures on Inauguration Day.
Meanwhile, Democrats and a growing number of Republicans are ready to declare that Trump is unfit for office. 
On Monday, all members of the Congressional Hispanic Caucus supported the impeachment, stating that "every moment Trump remains in office, America is at risk" and adding that the president "must be held accountable" for his actions.
According to an anonymous source, Rep. Liz Cheney also urged her GOP colleagues to "vote your conscience," criticizing Donald Trump's actions.
During the weekend, Sen. Pat Toomey backed up Sen. Lisa Murkowski in calling for Trump to "go away as soon as possible."
A senior official reported that Trump and Pence had their first meeting after the Capitol siege, having a "good conversation" to continue working for the rest of their terms.
At this point, vice president Pence has not indicated that he would invoke the 25th Amendment to remove Trump from office. 
On Monday, the President-elect Joe Biden said that despite the FBI's security alert, he was "not afraid" of taking the oath of office at the Capitol and added that it is essential for the protesters who engaged in the Capitol attack to "be held accountable" for their actions.