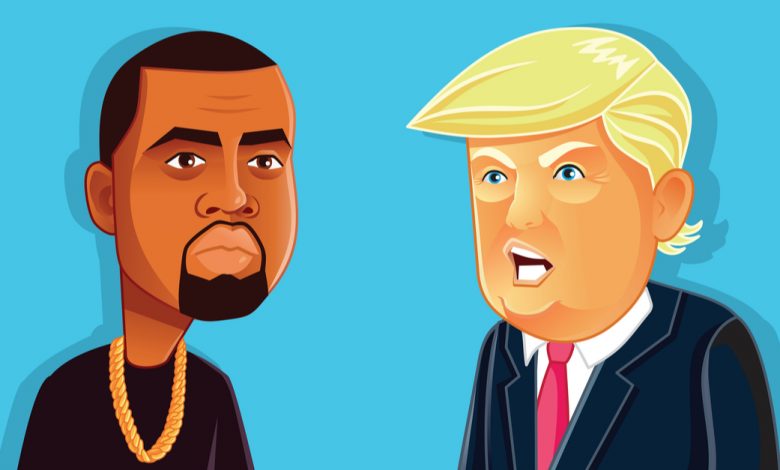 The Trump/Kanye bromance comes to an end as rapper Kanye West plans on joining the presidential election.
Kanye "Walking", Blasts Dems
Kanye West announced his candidacy on Saturday, saying that he is "taking the red hat off," as he no longer will be supporting President Trump, as he starts his own party - "the Birthday Party." West had a long interview with Forbes magazine, in which he said he would be running as an independent if Trump was the Republican nominee.
West also noted that his top two advisers are also his first supporters – his wife Kim Kardashian and Tesla CEO Elon Musk. West didn't really give any specific reasons to stopping his support for President Trump, other than losing confidence in him after recent protests and social unrest in the nation.
Despite that, this does not mean West has turned to backing Democrats – on the contrary, West believes Democrats to be way worse.
"I was threatened as a Black man into the Democratic Party. And that's what the Democrats are doing, emotionally, to my people. Threatening them to the point where this white man can tell a Black man if you don't vote for me, you're not Black," West told Forbes, saying that he was previously threatened by Democrats that if he votes for Trump his career would be over.
Despite his announcement, West hasn't taken any significant steps to actually filing to join the presidential race, saying that God will decide when he is appointed – whether it's 2020 or 2024.
West believes that his being a newcomer to the world of politics is as much of a positive as it is a negative, saying that he doesn't have "all of the pieces of the puzzle" yet. West added that instead of running, he'll be "walking." The rapper believes that he could change things for the Black community.
Although West hasn't formed a fully operational campaign yet, he already has a slogan, with it coming from his experience as an artist.
"… my campaign is Kanye West YES, not YEP, not YEAH. YES. YES. YES," he said.