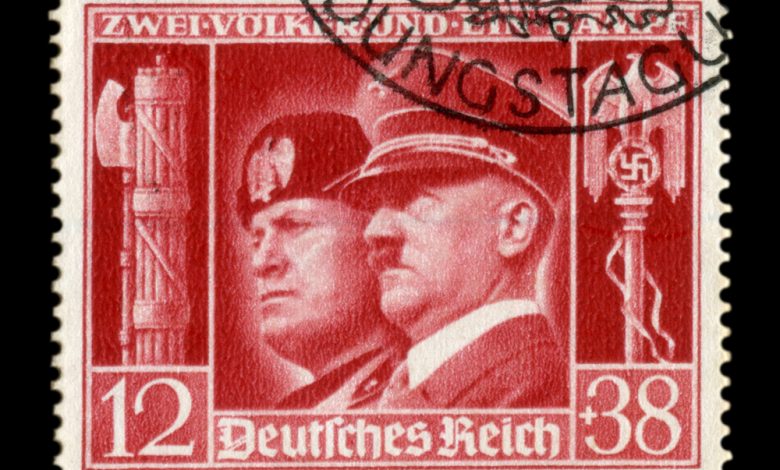 Did you ever wonder what goes on in school faculty lounges? As students we always wondered what was happening in there. What sort of snacks and food did they have? Why was there always a hail of laughter coming through the door whenever you walked by? Did they talk about the students, plan their next impossible test, or what? It was always off limits, but why?
Here's a question: Are teachers today using the faculty lounge to plan attacks on statues, monuments and even each other, all over America and undermine our country's history and our fundamental rights?
This may sound far-fetched, even crazy. But let's take a look at a rogue's gallery of statue attacks over the past few weeks. 
June 1, 2020: A loudly leftist Mississippi teacher is arrested for vandalizing a Confederate statue on the campus of Ole Miss University. According to a report, "An outspoken Mississippi public school teacher was arrested Saturday for allegedly vandalizing a Confederate statue on campus at the University of Mississippi amid protests in Oxford over George Floyd's death in police custody.
"University police at Ole Miss arrested Zachary Borenstein around 4:45 p.m. Saturday.
"The vandalized statue had the words 'spiritual genocide' in black spray paint, along with red handprints, along the side of the statue in the Lyceum-Circle Historic District."
June 1, 2020: A University of Alabama professor tweets out instructions for how to tear down monuments. Professor Sarah Parcak, an Egyptologist, used her specialized knowledge of how to build monuments to tell others how to use ropes to take statues down, even hinting that she would like to see the Washington Monument in our nation's capital toppled.  She even tweeted out a diagram showing how rioters could destroy monuments. 
June 13, 2020: A social studies teacher leads the charge in vandalism attack on a Christopher Columbus monument in Pawtucket, Rhode Island. According to a report, "Derrick W. Garforth, 34, a social studies teacher at Jenks, and Charlotte Whittingham, 28, both of Providence, were arrested just after 1:30 a.m., after detectives in the area saw them run up and lob containers of paint at the boxed statue, according to police. The paint splattered on plywood and fencing surrounding the statue."
June 14, 2020: At Texas A&M University, a protest was held next to the statue of Sullivan "Sully" Ross. Ross was the university's president, a governor of Texas, a Texas Ranger, and did a number of other notable and positive things including founding the predominantly black Prairie View A&M University, but he also fought on the Confederate side in the Civil War. The protest was mostly an orderly affair, but one person crossed the line and was arrested. That person was Michael Alvard, 61, a professor at the university. The Young Democratic Socialists of America chapter at the school helped raise money to bail Alvard out of jail. 
All of these, you might say, happened in response to the killing of George Floyd. But there are several problems with this. First, Christopher Columbus and Sully Ross had nothing to do with  George Floyd. Second, what does pulling down historical monuments and statues have to do with anything? Third, some teachers and professors have been in the vandalism and anarchy game well before May of 2020, when George Floyd was killed. 
February 15, 2020: A prof at NYU was one of the "masterminds behind the anarchist group that organized the rampage through the subways last month, destroying turnstiles, stranding thousands of commuters and spray-painting 'F–k Cops' on station walls," according to the New York Post. Amin Husain is his name, and vandalism is his game. Husain's group, Decolonize This Place, "called for a free transit system with 'no cops' patrolling the subways. Some vandalized stations by pouring glue or honey into turnstiles to jam them up, or chaining doors open." He hated police and wanted them gone, mostly it seems so he could get free rides on the subway, before it was hip and fashionable. The Post also reports he was part of the Palestinian intifada as a teen, which raises a question: How did he ever even get into the United States to start his little subway intifada here?
Rewind all the way back to December 2014: "A part-time City University of New York professor faces a slate of charges after police accused him of sparking a violent run-in with officers during Saturday's protest demonstration on the Brooklyn Bridge.
"Eric Linsker, 29, was allegedly spotted by police carrying a large garbage can on walkway of the bridge above the traffic lanes during the protests against the police killings of unarmed black men. Protesters had been tossing debris at police on the bridge's lower level at the time, police said."
When woke teachers aren't going after statues or the police, they're going after each other to get other teachers, professors and administrators they disagree with fired. George Washington University law professor Jonathan Turley recently wrote that "There is a sense of a new orthodoxy that does not allow for dissenting voices as campaigns are launched to fire faculty who are denounced as insensitive or even racist for such criticism." Turley highlights the recent case of a nursing school dean who ended up getting yanked for including the phrase "everyone's life matters" in an email. 
After reporting on several cases just in the past few weeks, Turley says "it has been difficult to keep up with the rising number of cases of the curtailment of speech or academic freedom on our campuses.  What is equally alarming is the relative silence of most faculty members as individual professors are publicly denounced by their universities, forced into retirement, or outright terminated for expressing dissenting views."
The silence is easy to explain. Those faculty members who aren't members of the Faculty Lounge Fascistas are terrified of the ones who are. When these intolerant totalitarians aren't busy plotting attacks on monuments and statues, they're scanning the emails and social media of their colleagues and superiors to find something they can rat out. They're a volunteer secret police, these higher-ed idea-narcs, using the current unrest as a cover for targeting our history, our way of life, and our constitutional rights. If they are not, they will cancel us all.