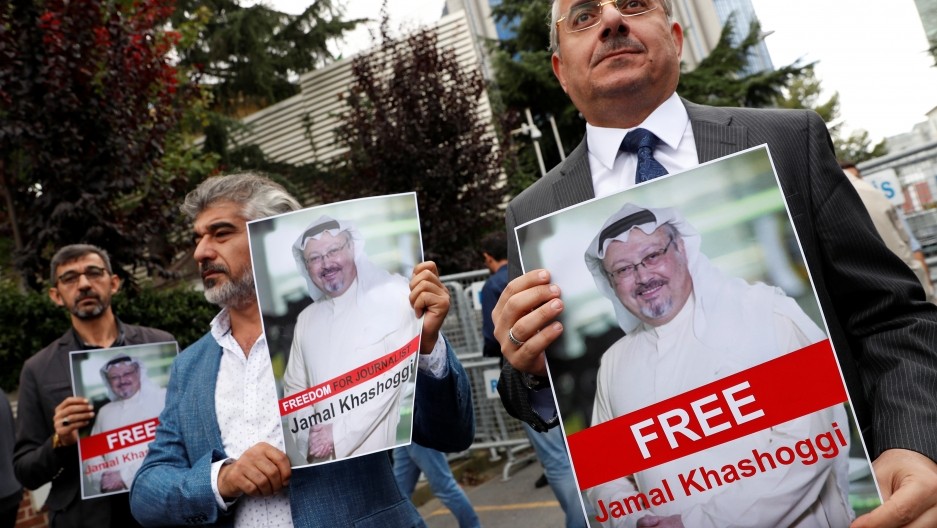 In a Saturday interview with CBS, President Trump vowed "severe punishment" against Saudi Arabia if it is discovered that Saudi journalist and Washington Post Contributor Jamal Khashoggi was murdered at the Saudi consulate in Istanbul.

Khashoggi, who is a legal resident in the United States has continually criticized Saudi Arabia.

"We're going to get to the bottom of it and there will be severe punishment," Trump said.

Trump said "nobody knows yet, but we'll probably be able to find out," when asked if he knew whether Saudi Crown Prince Mohammed bin Salman gave an order to kill Khashoggi. Also during the "60 Minutes" interview that will air on Sunday, Trump stated "we would be very upset and angry if that were the case."

Trump also stated during the interview that he intends to personally call Saudi Arabia's King Salman regarding the situation.

"We're going to find out what happened," Trump told reporters in Cincinnati where he was scheduled to speak at a rally.

Khashoggi went missing more than a week ago after entering a Saudi consulate in Istanbul, and Turkish officials believe he was murdered there.