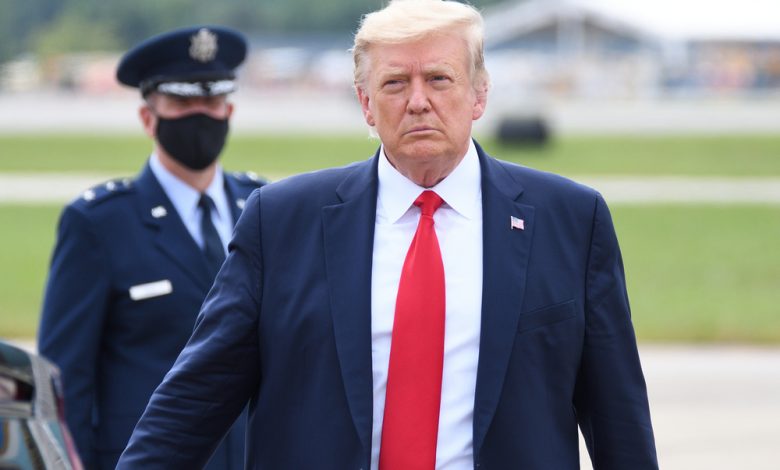 Former President Trump appeared on Newsmax TV's "Wake Up America" on Friday and teased a potential announcement regarding his future political intentions.
Specifically, he told the morning show:
"I'll be making an announcement (regarding a potential future presidential run) in the not too distant future,"

"Right now, I'm helping a lot of people get into office, and we're fighting the deep state, and we're fighting [the] radical left. They're after me. They're after Rudy [Giuliani], they're after you, probably. They're after anybody. They're vicious. They're vicious, and they don't do a good job and they're very bad for the country… But I've been fighting them for 5.5 years.
Since his January inauguration, President Joe Biden has presided over a crumbling America. National security failings at the border have led to a surge in crime in the south-western states, and America is poised to encounter more border crossings than in any time in the past 20 years.
Additionally, America has been suffering through a rash of cyber attacks that have affected both the fossil fuel and food supply chains.
An announced 2024 run by former president Donald Trump would presumably positively affect the GOP's 2022 efforts, which are already expected to yield positive results based on the poor early returns from the Biden administration.