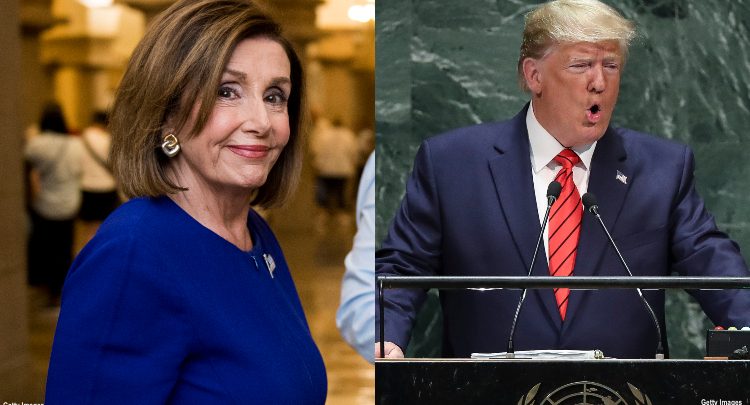 America
Trump Twitter: Pelosi May Be Guilty of Treason
While the impeachment inquiry against President Trump is in motion, he has not taken a step back, instead hitting House Speaker Nancy Pelosi, saying she might be guilty of treason.
"Nancy Pelosi knew of all of the many Shifty Adam Schiff lies and massive frauds perpetrated upon Congress and the American people," the U.S. President tweeted in reference to Adam Schiff, who was involved in recent hearings about the whistleblower complaint that became the launchpad for the impeachment inquiry.
Schiff had said the transcript of the July 25 call between Trump and Ukrainian President Zelenskiy read like a "classic organized crime shakedown," and also displayed his own parody version of the conversation, for which Trump attacked Schiff several times.
The president has also claimed that Schiff helped draft the whistleblower complaint, however no evidence has been found on the matter, although it was confirmed last week that the panel was in fact approached for guidance by the whistleblower before the complaint was filed.
"This makes Nervous Nancy every bit as guilty as Liddle' Adam Schiff for High Crimes and Misdemeanors, and even Treason. I guess that means that they, along with all of those that evilly 'Colluded' with them, must all be immediately Impeached!," President Trump wrote on Twitter.