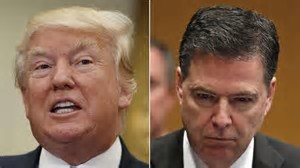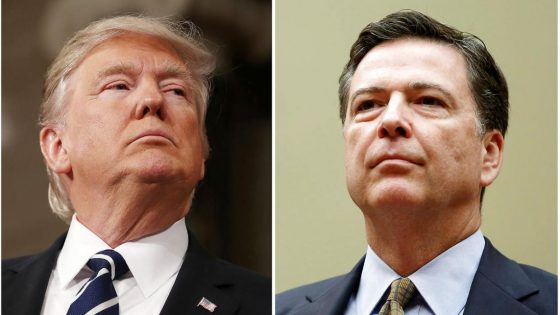 Donald Trump went off on disgraced, former FBI Director James Comey on Wednesday via Twitter:
Wow, FBI confirms report that James Comey drafted letter exonerating Crooked Hillary Clinton long before investigation was complete. Many people not interviewed, including Clinton herself. Comey stated under oath that he didn't do this-obviously a fix? Where is Justice Dept?

As it has turned out, James Comey lied and leaked and totally protected Hillary Clinton. He was the best thing that ever happened to her! -@realDonaldTrump
Documents released Monday by the FBI confirm that former FBI Director James Comey had drafted a statement about the conclusion of the Hillary Clinton email investigation months before interviewing Clinton.

The Former FBI Director had been fired earlier this year by Trump and was the subject of a much ballyhooed hearing on Capitol Hill at the outset of special counsel Robert Mueller's probe into possible collusion between the Trump presidential campaign and Russia.

Do you think that this revelation about Comey destroys him as a credible witness against Trump in the Mueller investigation? Share your opinion in comments section below.