How-to Guides
Unlocking the Potential of Edge Browser's New Briefcase Icon for Business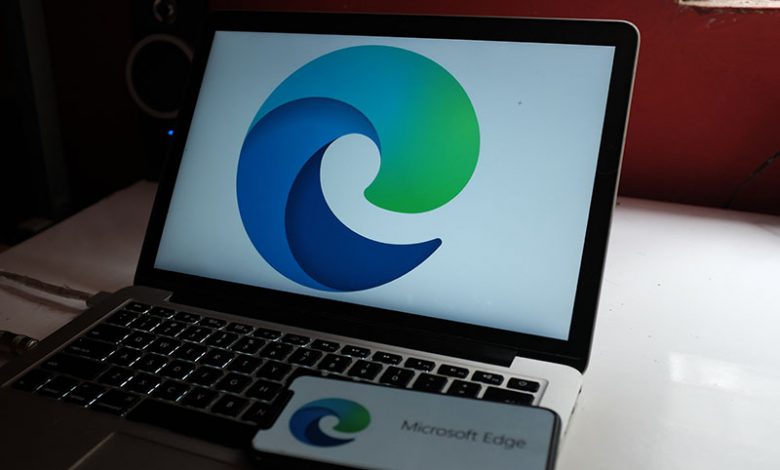 To enhance the user experience, Microsoft periodically updates its Edge browser with new and exciting features. One such addition that has caught the attention of many users is a small briefcase icon appearing on the Edge browser. This briefcase icon has a specific purpose: it informs users that they no longer use the base browser but have transitioned to the "Edge for Business" browser.
The briefcase icon serves as a visual indicator to users that they are currently using the business-oriented version of the Edge browser. Its primary purpose is to help avoid confusion between personal and professional browsing, which is especially important as both browsing modes require different tools and features. In response to the reception from users, Microsoft is continuously refining and improving Edge's features, with the briefcase icon as part of its strategies to make Edge more user-friendly for business use.
Introducing the Edge Browser for Business
The Edge for Business browser is Microsoft's response to the corporate world's need for a web browser with enterprise-specific features. While the Edge browser has received mixed reviews, the business version aims to win over corporate users with features tailored specifically for a professional workstation.
When you download the Edge for Business version, it offers several key features, making it a top competitor among professional browsers. These features include separate work and personal profiles regarding cache and storage locations, enhanced security features to protect corporate data, and automatic download for users of the Azure Active Directory. Moreover, Edge for Business maintains regular browser functions but integrates additional features to facilitate seamless work operations. With continued improvements, Edge is steadily gaining a foothold among corporate users, making it a comprehensive and secure option for businesses.
The Microsoft Edge for Business browser has various unique features that enhance productivity, bolster security, and ensure seamless transitions between personal and professional use. The goal is to provide a robust browser that can respond effectively to the needs of the corporate and business world. To better understand these tools, we'll explore the features that make Edge for Business stand out.
Separating Work From Private Browsing
One significant advantage of the Edge for Business browser is its commitment to keeping work and personal browsing separate. This distinction ensures that each mode maintains its favorites, passwords, and settings, reducing the probability of mishandling sensitive data. The browser guarantees that users can switch between work and personal profiles without the mix-up of information.
Seamlessly Switching Between Two Browser Windows
Microsoft Edge for Business has been designed with the user experience in mind. Switching between your work browser window and your one has never been easier. The briefcase icon will appear in the taskbar when a user operates in the work browser, making it easy to identify. Additionally, each browser window is labeled - the "Work" label next to your profile image helps to distinguish the browser windows instantly. This seamless switch feature further cements the separation between professional and personal online activities, enhancing productivity and organizing digital workspaces.
Auto-activating the Work Browser When Logging Into a Work Account
Another phenomenal feature in Edge for Business comes into play when accessing work-related websites. The browser recognizes work-related sites and automatically opens them in the work browser window, avoiding the risk of handling work data in the personal browser window. This feature is activated when a user signs into Microsoft Edge with a work account, offering automatic and effortless separation between work and personal online activities.
These top features of Edge for Business, complemented by the briefcase icon on the Edge browser, significantly contribute to creating a conducive and efficient workspace.
Getting Started with Edge for Business
To harness the full potential of the Edge for Business, there are a few preliminary steps for setup:
Login. The first step is to log in using a Microsoft Azure Active Directory account. This ensures a seamless sync between your browsing experience, organizational requirements, and consistent application of security features.
Download and Install. In the next step, users must navigate to the official Edge for Business download page. Here, they can download and install the browser on their preferred platform. During installation, users can customize settings based on their organization's specific needs, ensuring a personalized and optimized browsing experience.
Through the simple process, Edge for Business offers both seasoned and budding browser users an easy way to manage their work-related online activities efficiently, as indicated by the symbolic briefcase icon on the Edge Browser.
Disabling the Briefcase Icon on Edge Browser. While the briefcase icon on Edge for Business distinguishes business and personal profiles, some users might find it unappealing or unnecessary. For users who prefer a cleaner or more familiar look, Microsoft provides an option to disable the briefcase icon, returning the Edge Browser to its original appearance. If you're among the users seeking a more decluttered user interface, follow these simplified steps to disable the briefcase icon:
Launch Microsoft Edge and click the three-dot icon at the top-right corner.
Select "Settings" from the drop-down list.
From the sidebar, select "Appearance".
Look for the option that says "Show briefcase icon on work profiles" and toggle it off.
Restart your browser for the changes to take effect.
Removing the briefcase icon from Edge for Business purely impacts the aesthetics of the browser and does not affect the core functionality. The purpose of this feature is to make it easily distinguishable when users are operating in the business mode. However, its absence doesn't disrupt the browser's functionality or the benefits provided by Edge for Business features.
Therefore, users now have the power to personalize their browsing experience, enabling or disabling the briefcase icon based on their visual preference. This flexibility is a part of Microsoft's commitment to providing a browser that adapts to the user's needs and preferences, creating a more comfortable and efficient browsing experience.