How-to Guides
Unlocking the Power of Focus Mode on iPhone with iOS 15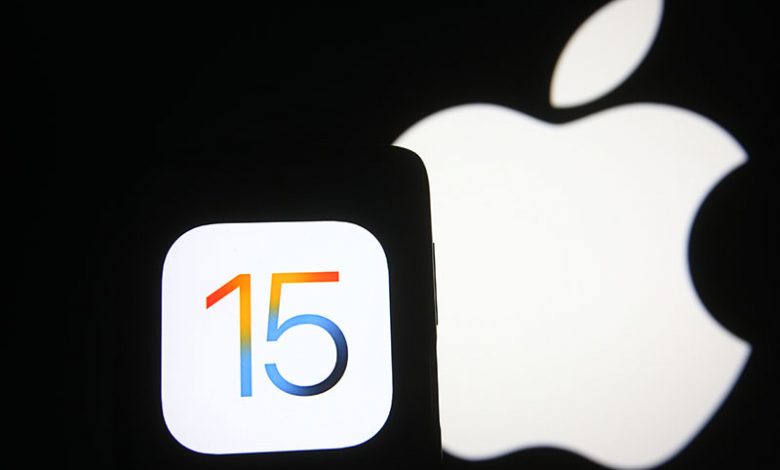 With the introduction of iOS 15, Apple has upgraded its classic Do Not Disturb feature and renamed it "Focus Mode." This new addition allows a tailored user experience allowing one to customize their iPhone's level of engagement based on various scenarios.
Apple's iOS 15 update introduced a new feature, Focus Mode. It is a more developed and personalized form of the previous Do Not Disturb mode. Focus mode is designed to help users stay focused on tasks without being bombarded by unwanted notifications. Unlike the traditional Do Not Disturb function, Focus Mode provides more versatility by allowing you to set specific conditions based on the time of day or activity.
Focus Mode Categories: Do Not Disturb, Personal, Workspace, Sleep, and Work
Focus Mode comes with various categories. The most known category is the "Do Not Disturb" mode, which was the initial phase of this feature. Over time, other categories have been added. These include 'Personal', 'Workspace,' 'Sleep,' and 'Work.' These categories allow users to set their custom preferences for different typical scenarios. For instance, in 'Work' mode, you can choose to mute all personal app notifications while being able to receive work-related ones. The 'Sleep' mode can be used to ensure a peaceful sleep time without any distractions from calls and messages.
Customizable Features
One of the significant advantages of Focus Mode is its customizable features. You can select which apps can send you notifications, which contacts can get through to you during specific focus modes, and even how your home and lock screens appear. Focus Mode gives a new level of control over the iPhone notifications system and how it can be tailored to suit your needs best. Whether it's silencing all notifications or just selecting a few essential ones, Focus Mode can help manage and streamline your digital interactions.
Turning off Focus Status
Turning off the Focus status on your iPhone can be accomplished through a variety of methods. Here are a few easy and simple approaches to disable this feature when you no longer need it.
Accessing through the Control Center. The Control Center on your iPhone provides a quick and easy way to turn off the Focus mode. To access it, swipe downwards from the top right on iPhone models X or newer without a home button. Alternatively, swipe upwards from the bottom of the screen on models with a home button. Once within the Control Center, tap on the 'Focus' module. This should typically be named after your currently activated Focus mode, such as 'Do Not Disturb.' Tap on your active Focus routine to disable it. The mode should now be turned off.
Deactivate from the Lock Screen. If you prefer not to navigate through your iPhone's Control Center, there's a handy shortcut available directly from your device's Lock Screen. Simply find the Focus Mode icon, which should appear on your Lock Screen. Tap on this, and it will prompt you with options to either keep the current Focus Mode or disable it. If you want to disable the Focus Mode, select the appropriate option, and the mode will deactivate.
Voice command with Siri. If you are a fan of voice commands, Siri provides a hands-free option to turn off Focus mode. Activate Siri and say, "Turn off [name of active focus] focus." For instance, if you have the 'Reading' focus enabled, you could say, "Turn off Reading Focus." Siri will then deactivate that particular mode for you.
Managing and Customizing Focus Modes
The functionality of Focus Modes extends beyond simply turning them on or off. You can personalize and manage these modes according to your preferences, creating custom modes, whitelisting contacts, and editing or deleting user-defined profiles.
Creating Custom Modes. You can create custom Focus Modes tailored to individual needs or scenarios beyond the inbuilt options like 'Work,' 'Personal,' and 'Sleep.' For example, you can create a 'Gym' mode that avoids distractions while trying to work out. Simply visit the Focus settings within your iPhone and select the '+' to add a new mode. You can select the people and apps you want to receive notifications from during this specific Focus mode.
Whitelisting Certain Contacts. With Focus Mode, you also can whitelist certain contacts. This means that even when a specific Focus mode is active, you can still receive notifications from the chosen people. To do this, navigate to Settings > Focus, then choose the Focus mode you want to customize. Under the 'Notifications' section, tap on 'People' and add contacts who you welcome interactions from, even in this mode. This can be especially useful for people from whom communications are always critical, for example, family members or an essential work contact.
Editing and Deleting Custom Focus Profiles. Once created, managing and adjusting these custom Focus modes is easy. If you need to make changes, head to Settings > Focus and choose the Focus Profile you want to change. From here, you can adjust who and what is allowed to notify you in that mode. If you decide a profile is no longer necessary, the same menu lets you delete it, keeping your Focus settings streamlined and relevant to your current needs.
Sharing and Deleting Focus Mode
Focus Mode doesn't only work on a single device. You can share the same Focus mode across all if you have multiple Apple devices. Apple's iOS allows you to share a selected Focus mode across all devices signed into the same Apple ID. It's a valuable feature that ensures a seamless experience but can cause unintentional interruptions if not managed correctly. To disable this sharing feature, open your device's Settings menu and navigate to 'Focus.' You'll find a toggle for the 'Share Across Devices' option here. Switch this off to prevent a Focus mode from being automatically activated across all your Apple devices.
But, there may be times when you want to delete a Focus mode, especially if it's a custom one you find no longer serves your needs. You can delete these quickly if you've created custom Focus modes that no longer serve their purpose or are simply cluttering your Focus options. To do this, go to 'Settings' and then 'Focus'. Select the custom mode you wish to delete. Scroll down on the page until you see the 'Delete Focus' option and select it. This will remove the custom Focus mode from your device.
While you can create and delete custom Focus modes, it's crucial to note that there are restrictions on deleting default modes. These include modes like 'Work,' 'Sleep,' and 'Do Not Disturb,' which cannot be removed. However, you can personalize these modes to suit your preferences or choose not to activate them if they don't align with your needs.