How-to Guides
Troubleshooting Your Apple Watch When It's Not Recording Heart Rate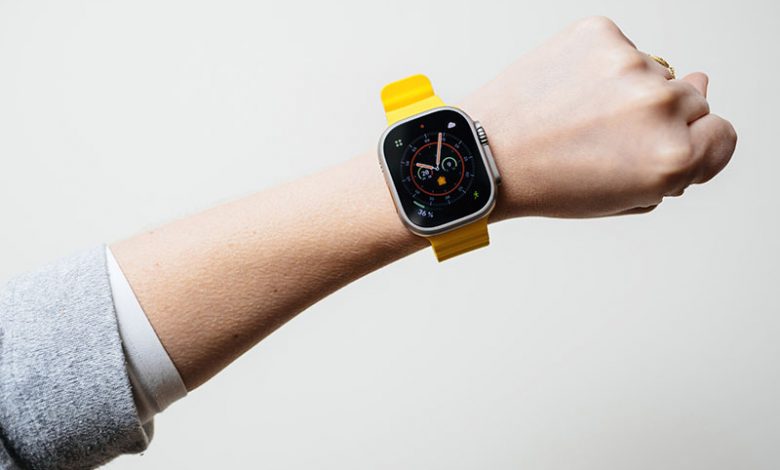 There are several reasons why your Apple Watch might fail to track your heart rate correctly. Overlooking these factors could result in inaccurate readings or even the absence of data recording. Here are the most common issues you might encounter:
Turned off Wrist Detection Feature. One of the reasons could be that the Wrist Detection feature is turned off on your Apple Watch. When this feature is disabled, the watch might fail to detect heart rate consistently as it relies on skin contact for precise readings.
Low Power Mode Enabled. If you have enabled the Low Power Mode setting on your Apple Watch, the heart rate measurement and other health-related features might be turned off as a part of battery conservation. This could be the reason why your sensor isn't working.
Improper wearing or loose band. The position and fitting of your Apple Watch can affect the heart rate sensor's ability to capture data. If your watch is loosely worn or placed improperly on the wrist, it might not deliver accurate heart rate readings. Ensure that the back of your Apple Watch is in touch with your skin and that the band is snug but comfortable.
Cold weather conditions. Very cold weather conditions might affect the performance of your heart rate sensor. The cold can decrease blood flow to your skin's surface, making it more challenging for the watch to track your heart rate.
Sensor malfunctions or obstructions. Lastly, any malfunction or obstruction in the heart rate sensor can also prevent your Apple Watch from correctly tracking your heart rate. This could happen if the sensor is dirty or covered and thus unable to read your heart rate accurately.
Troubleshooting Steps
If your Apple Watch is not recording your heart rate, there are several troubleshooting steps you can take to identify and fix the problem:
Enable Wrist Detection on Apple Watch. If your Apple Watch is not tracking your heart rate, ensure the Wrist Detection feature is enabled. To do this, navigate to Settings > Passcode on your Apple Watch, and toggle the Wrist Detection switch to 'On'. This could resolve the heart rate recording issue as the feature ensures the watch correctly identifies it is being worn.
Ensure Low Power Mode is disabled on the Apple Watch. Low Power Mode can disable background heart rate measurements and other health-related features on your Apple Watch. To ensure this isn't the issue, swipe up on your Apple Watch display to reveal the Control Center and tap the battery percentage icon. If Low Power Mode is enabled, toggle it off. Note: There is no Low Power Mode feature for Apple Watch running on watchOS 8 and later. However, watchOS 8 or earlier still has power-saving features during workouts, which also disables the Always-On display and cellular services.
Ensure proper wearing of Apple Watch. How you wear your Apple Watch can affect its ability to record heart rate data. Ensure the back of your Apple Watch is in contact with your skin and that the band is snug but comfortable, as a loose watch can lead to inaccurate readings or no readings.
Clean the Apple Watch sensor. If the heart rate sensor on your Apple Watch is dirty or obscured, this can prevent it from adequately tracking your heart rate. Make sure to periodically clean the sensor according to Apple's instructions to ensure it can function correctly.
Position the watch on the underside of the wrist (for individuals with tattoos or excessive wrist hair). Some individuals with tattoos or excessive wrist hair may find that the Apple Watch has difficulty consistently recording their heart rate. In this case, try positioning the watch on the underside of your wrist for more reliable readings.
Reset the Apple Watch if the Heart Rate Reading Remains Unreliable
If you've tried all the troubleshooting steps and your Apple Watch is still not reliably recording your heart rate, it may be necessary to reset the device. Before doing so, back up any critical data, as the reset will erase all settings and data on your watch.
If your Apple Watch continues to have issues tracking your heart rate despite following all the above troubleshooting tips, you may need to reset the device. Here, we outline the steps to reset your Apple Watch directly from the watch settings and through the Watch app on the iPhone.
Resetting Via the Apple Watch settings
On your Apple Watch, go to the Settings app. Scroll down and tap on 'General'. Scroll again right to the bottom and hit 'Reset.' You'll then select 'Erase All Content and Settings'. If asked, enter your passcode and then confirm the decision to reset. This will bring your watch back to its initial factory settings.
Resetting Via the Watch app on iPhone
To restore your Apple Watch using your iPhone, follow these steps:
Open the Watch app on your iPhone.
Select 'All Watches' in the 'My Watch' 's top-left corner.
Select the 'i' button to the right of the watch you would like to unpair.
Select 'Unpair Apple Watch' at the bottom of the screen, then select 'Unpair [your Apple Watch name]' to confirm.
If you're using a cellular Apple Watch, you'll be asked whether you want to keep or remove your cellular plan. In most cases, keeping the cellular plan is advisable as you'll be setting this Apple Watch up again.
When prompted, enter your Apple ID password and select 'Unpair'. This additional security step confirms that you're authorizing the Apple Watch removal from your account and disables the Activation Lock and Find My Watch features.
Your iPhone will create a new backup of your Apple Watch and then erase all content and settings from the wearable.
Once the process has finished, the Apple Watch should restart to the initial setup screen. Proceed to pair it with your iPhone like a new Apple Watch. If you're setting it up with the same iPhone from which you unpaired it, you'll be offered the option to restore from a previous backup or set it up as a new device.
Please remember, if the problem persists after restoring from a backup, it might be a good idea to set the Apple Watch up as a new device to see if the issue recurs. If it does, it could be a hardware or watchOS issue that requires professional attention.
Even after following all the troubleshooting steps, it's possible your Apple Watch could still have trouble reading your heart rate. If this is the case, it might point to a hardware problem, and it could be time to reach out to Apple Support. Apple provides various assistance options, including online chat, telephone support, or in-store help. Apple's technicians are well-equipped to diagnose and rectify issues you may be experiencing with your device.
Before contacting Apple, it could be beneficial to check the warranty status and repair details for your Apple device. Hardware repairs might be made at little to no cost if your device is still covered under warranty. You can conveniently review warranty and repair details on the Apple Support webpage.