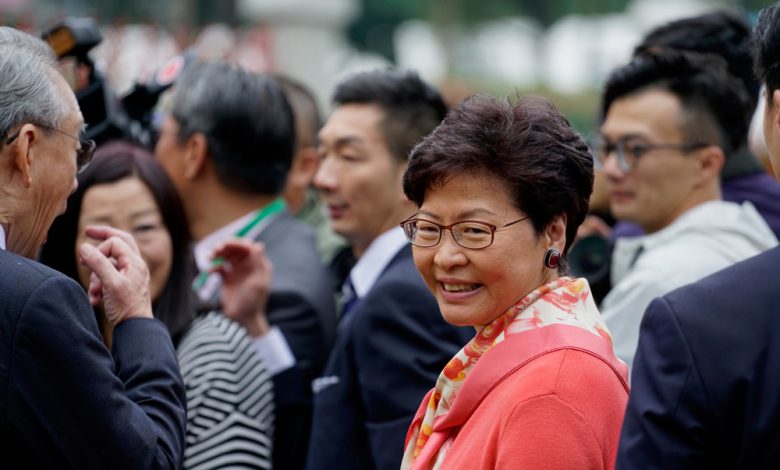 The US announced new sanctions on Friday against 11 individuals, including Hong Kong Chief Executive Carrie Lam for her role in limiting political freedom in the territory. The implementation of these policies further escalates the rising tensions between the US and China. 
Lam Sanctioned for Her Role in Political Crackdowns
The sanctions come as a response to Beijing's imposition of a national security law that criminalizes secession, subversion, terrorism, and foreign interference in Hong Kong. Lam has defended the law as a necessity for "ending chaos and violence" that the region has experienced in recent months, calling the legislation "reasonable," and aimed at keeping Hong Kong safe. 
The Treasury Department, however, sees Lam as "directly responsible" for restricting Hong Kong residents' freedom, as well as the democratic processes in the territory. Friday's sanctions will see the individuals' properties and interests in the US blocked. They must also be reported to OFAC. 
The "One Country, Two Systems," policy which was accepted after Hong Kong became part of China once again after 1984's Sino-British Joint Declaration, allows for the territory to retain limited democracy and civil liberties. However, many officials, including Secretary of State Mike Pompeo, believe that the new national security law implemented in Hong Kong shatters that premise. 
Political experts say that the move to sanction Hong Kong officials is quite a significant one, especially for the market, as it has been "precarious" following the national security law's announcement, and will now be even shakier after the sanctions. 
Thursday marked another move against Beijing as Trump issued an executive order banning social media apps WeChat and TikTok from the US effective in 45 days unless they are sold by their Chinese-owned parent companies.