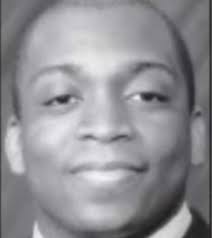 America
Virginia Shooting: Who is DeWayne Craddock?
Virginia Beach officials identified the 12 victims killed in a mass shooting in the municipal center of the city. Eleven of the twelve victims were city employees, while the twelfth person worked as a contractor for the Virginia Beach Municipal Center. The victims were named as;
Right-of-way agent Laquita C. Brown of Chesapeake

Engineer Tara Welch Gallagher of Virginia Beach

Right-of-way agent Mary Louse Gayle of Virginia Beach

Engineer Katherine A. Nixon of Virginia Beach

Right-of-way agent Alexander Mikhail Gusev of Virginia Beach

Engineer Richard H. Nettleton of Norfolk

Account clerk Ryan Keith Cox of Virginia Beach

Engineer Christopher Kelly Rapp of Powhatan

Engineering technician Joshua A. Hardy of Virginia Beach

Special projects coordinator Robert Williams of Chesapeake

Administrative assistant Michelle Langer of Virginia Beach

Contractor Herbert Snelling of Virginia Beach
The gunman behind the shooting spree has been named by CNN as DeWayne Craddock. Craddock, aged 40, was killed after exchanging gunfire with the police.
City Manager Dave Hansen confirmed that Craddock, as an employee of the city of Virginia Beach, had a security pass to enter the inner offices of the building, just like every other employee did. He was completely authorized to enter the building.
The Wall Street Journal reports that Craddock purchased multiple firearms in the weeks leading up to the attacks. He conducted the attack using a handgun and rifle that he had purchased legally, with police saying that the .45 caliber handgun he used was equipped with a suppressor.
A Newport Daily Press news brief from May, 2008 says that Craddock was hired to work alongside the engineering team and site planning team for Draper Aden Associates in Hampton Roads, Virginia. Craddock had experience in engineering, project management for stormwater management, site design, and private utility system design.
Craddock reportedly graduated from Old Dominion University with a bachelor's degree in civil engineering. He later earned his professional engineering license in 2006, as reported by the Washington Examiner.
Online court records for Virginia Beach suggest that Craddock had a relatively clean police record, with the only violation being a motor vehicle citation from 2013. He lived in a Virginia Beach condominium, which police raided on Friday Night. There they found two additional firearms.
Craddock's neighbor Cassety Howerin described him as a quiet person who kept to himself. They would hear him move around and wonder what he was up to, but they never saw him leave to take out the trash or bring in groceries. Authorities are still trying to ascertain a motive for the devastating attack.