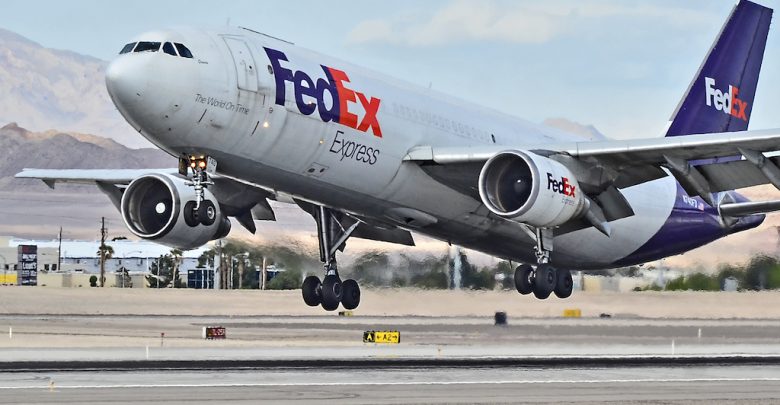 With the trade war between China and the U.S escalating, Beijing has made a move against FedEx.
Ahead of their planned announcement about their position on trade talks with the United States on Sunday, Chinese officials opened a probe into the "wrongful delivery of packages" by FedEx, according to Bloomberg. This decision against FedEx follows the decision by President Donald Trump to impose a ban preventing businesses from working with Chinese telecommunications firm Huawei.
Retaliatory tariffs on American goods imposed by China kicked in on Saturday, after the United States government increased tariffs on Chinese goods worth $200 billion to 25%, up from 10%.
Reuters is reporting that FedEx apologized this week for the delivery errors they made with Huawei packages following reports that the packages were returned to their senders. Huawei accused FedEx of shipping two packages that contained documents that were intended to be delivered to Huawei in China to the U.S without proper authorization. Now the largest tech company in China are reviewing their relationship with the American delivery service.
FedEx released a statement of their own saying that they value their business in China and their relationship with their Chinese clients, including Huawei.
"FedEx will fully cooperate with any regulatory investigation into how we serve our customers," the company said in the statement, released on Saturday.
China has another weapon in its arsenal for a trade war. Their state media said on Wednesday that the ongoing disputes with the U.S could threaten American access to Chinese rare earth elements.
These "rare earths" are essential to manufacturing everything from smartphones to televisions. They can even be found in military hardware, which is an example of how much damage such a restriction could do to the U.S.
China is the primary producer of rare earths, generating over 95% of the world's supply of these important minerals. The U.S relies on Beijing for at least 80% of their imports of rare earth.
A commentary published by state-run Chinese media said on Wednesday that while meeting domestic demand is a priority for the country, they are willing to try their best to satisfy the global demand for rare earths as long as those rare earths are used for legitimate purposes. However, if someone wanted to use them against China, then they wouldn't agree to that.
Chinese president Xi Jinping visited the largest rare earths producer in China last week. The visit was broadcast on national television and was interpreted as being a threat to the U.S. Xi described the metals as a non-renewable strategic resource.
President Trump is scheduled to have a meeting with President Xi in Japan during the upcoming G20 summit in June.