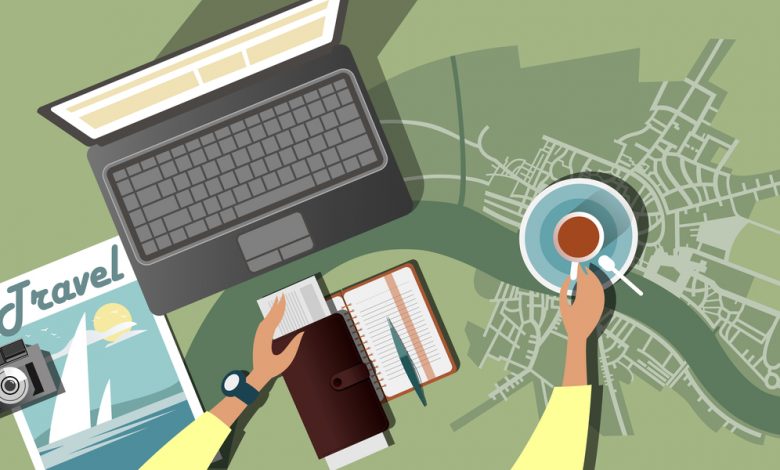 With employers allowing people to work at home to protect themselves, and with the remote working experiment being a success, many companies plan to allow people to continue working at home. This leaves us with two problems:
1. Tourist destinations wanting to attract visitors while minimizing the risk of an outbreak
2. Workers looking to travel and work somewhere new outside of their home office
A digital nomad visa is the answer everyone has been looking for.
What is a Digital Nomad Visa?
A digital nomad is someone who works remotely and enjoys travelling. They can be in one country doing one job one week, and in another doing something else the next. While every digital nomad is a remote worker, not every remote worker is a digital nomad. One small problem with being a digital nomad is that tourist visas don't allow people to work – even remotely – while visiting another country. That's where a digital nomad visa comes in.
These visas are a cross between a tourism and work visa, letting people stay and work in the short term. They aren't called "digital nomad visas" officially and might have a unique name, like the "Global Citizen Concierge Program" of the Cayman Islands. They also might not be specifically targeted at digital nomads but are still a great choice for them.
Some digital nomad visas are available for students and workers, but they could have different criteria and costs depending on your situation. The Work From Bermuda Certificate program requires students to provide evidence of their enrolment when applying.
Which Countries Offer Digital Nomad Visas?
There are currently 24 regions offering digital nomad visas, but more are coming in all the time. The different countries could have different limits and requirements, so be sure to check them ahead of time before applying:
Anguilla – Beyond Extraordinary Anguilla Program
Antigua and Barbuda – Nomad Digital Residence
The Bahamas – Bahamas Extended Access Travel Stays (BETAS)
Barbados – Barbados Welcome Stamp
Bermuda – Work From Bermuda Certificate
Cabo Verde – Cabo Verde Remote Working Program
Cayman Islands – The Global Citizen Concierge Program
Costa Rica – The Rentista
Croatia – Offers temporary visas that allow for work
Curacao – @HOME in Curacao
Czech Republic – Zivno freelancer visa
Dominica – Work in Nature (WIN) Extended Stay Visa
Estonia – Digital Nomad Visa
Georgia – Remotely From Georgia Program
Germany – Residency permit allows for freelance work
Iceland – Long term visa for remote workers
Malta – Nomad Residence Permit
Mauritius – Premium Travel Visa
Mexico – Temporary Resident Visa
Montserrat – Montserrat Remote Work Stamp
Norway – Independent Contractor Visa
Portugal – Independent Workers Visa
Seychelles – Seychelles Workcation Program
Taiwan – Taiwan Employment Gold Card